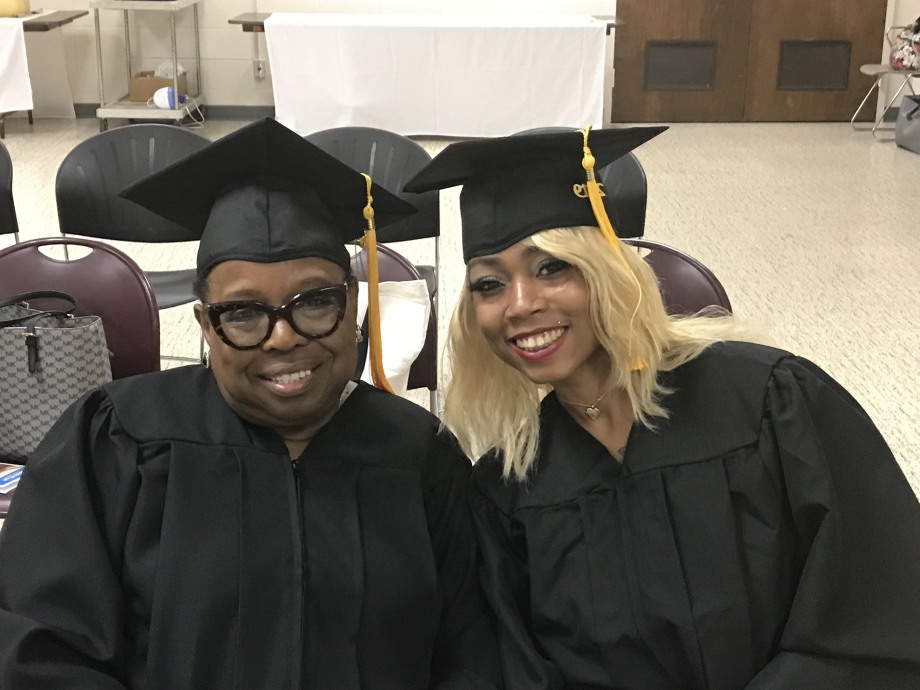 Birmingham ReGeneration Celebrates First Cohort Graduation
Today, the ReGeneration Administrative Medical Assistant program celebrated its first cohort of graduates in Birmingham. Joined by their families and friends, the twelve graduates crossed the stage to receive their diplomas and continue their journey towards a sustainable new career in healthcare administration.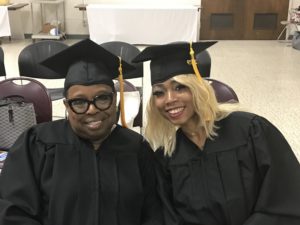 Before the ceremony began, graduates donned their caps and gowns. Excitement buzzed through Fitzgerald Student Center at Jefferson State Community College and the arrival of each graduate was met with cheers and hugs from classmates.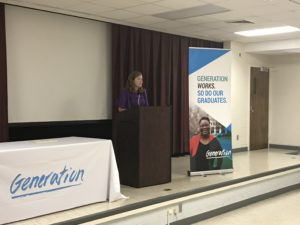 Generation Partnership Manager, Leah Bigbee, kicked off the ceremony with a welcome address congratulating the graduating class. Leah noted the strong bonds of friendship that the cohort had formed and shared her excitement for the continuing support that Generation will provide as the graduates begin the job interview process. "The future holds great things for you and we look forward to sharing in your success today, tomorrow, and beyond. This is not the end, this is only the beginning."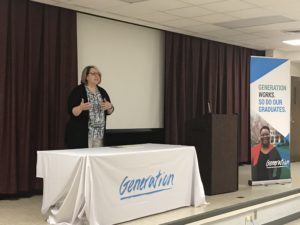 ReGeneration is hosted by Jefferson State Community College. Tonya Tomlin, assistant director of the Center for Workforce Education at Jefferson State said, "We are so excited to have our students ready to graduate today. The camaraderie of this group is amazing. I want to congratulate you and tell you how proud we are to have you as Jefferson State graduates."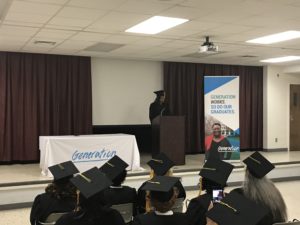 Cohort leader, Karen, shared an empowering speech about her journey to ReGeneration, which began in February when she found out her job was being eliminated. She found Generation and the ReGeneration program while searching for jobs and immediately contacted Leah and the Generation team. "We received all of this extensive training. Usually when you are age forty and older, people try to put you on the fast track to the glue factory. But we're not headed for the glue factory, we're headed for greatness. We are on the fast track to greatness."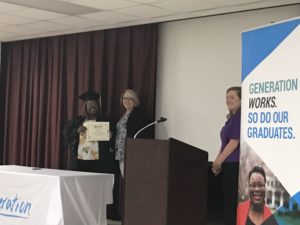 Each graduate was called to the stage to receive their diploma and a hug from the Jefferson State and Generation staff.  The ceremony wrapped up with group photos before enjoying cake and punch from the Jefferson State culinary arts program.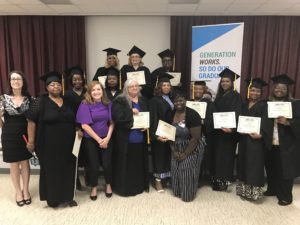 Friends and family were central to this graduation ceremony. Graduate Annette had an emotional surprise from her son, who arrived from Nashville with flowers and balloon for his mother.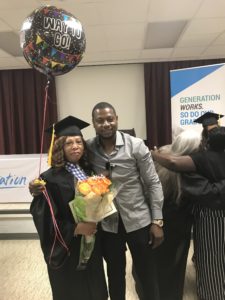 The event concluded with a group huddle. Together, the graduating class echoed cohort leader Karen's words, "Let's do this!"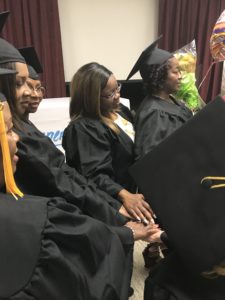 This workforce product was funded by a grant awarded by the U.S. Department of Labor's Employment and Training Administration. The product was created by the recipient and does not necessarily reflect the official position of the U.S. Department of Labor. The Department of Labor makes no guarantees, warranties, or assurances of any kind, express or implied, with respect to such information, including any information on linked sites and including, but not limited to, accuracy of the information or its completeness, timeliness, usefulness, adequacy, continued availability, or ownership. This product is copyrighted by the institution that created it.