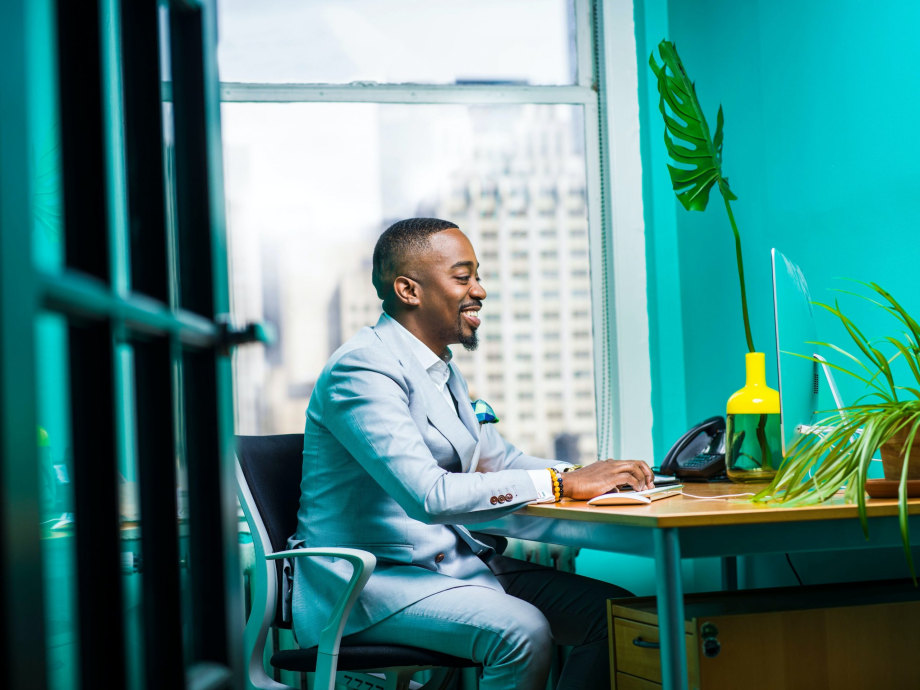 Video Conferencing Etiquette
Social manners in a virtual environment
At a time when most people are working remotely or continuing their education online, video conferencing has become an essential tool to communicate and meet. For some, like me, video conferencing is not a rare occurrence. I use Zoom almost daily, sometimes several times a day, to meet with my Generation USA co-workers. And now, my 11-year-old is using it to keep in touch with classmates and learn from her teachers. I've found myself teaching her proper video etiquette that many may not be intuitive. Whether you're a parent helping your child navigate live video instruction or new to video conferencing professionally or academically, I've got some tips for you to consider.
Find a quiet space & use the mute button
Did you know people over video can hear most of the noises happening in your house? On top of that, most video conferencing software highlights the user making the noise.. It can be difficult for others to listen to the speaker or focus on what you're saying. Make sure you go to a quiet room. If you're not the one speaking, use the mute button to make sure noise is not heard on your end.
Follow a dress code
One of the advantages of video conferencing is there is often a more casual dress code. However, in some instances, like virtual job interviews or networking events, it's a good idea to put on your best professional attire. Yes, that means pants too! If you need to get up from your chair, you'll find yourself in an embarrassing predicament. Even if the dress code is more casual, don't appear like you've just rolled out of bed.
What's behind you matters
When you're figuring out which room to video conference from, look for an area that has a neutral or visually pleasing background. This can be a plain wall, bookcase, or neat room. You can also take advantage of the virtual backgrounds many companies have created, such as West Elm and Shutterstock. Choose a background that is aligned with the type of video conference. If there is a TV behind you, turn it off. And, if there are any pictures or sensitive documents you don't want others to see, be sure they are out of view.
Early is on time
I'm sure you've heard it before, "if you're on time, you're late." The same can be said for a virtual meeting. Make sure you're ready at least 10 minutes before the start time. Log in to the meeting at least 5 minutes prior to ensure there are no technical difficulties or updates required to your software. 
Chat professionally
Most video conferencing software features chat boxes to enable participants to ask questions and leave comments without interrupting the speaker. When using this, keep in mind that your comments are seen by all. Write using correct grammar and keep the topic of conversation professional. 
Give 100% of your attention
It may be tempting to multitask while you're meeting with people in a virtual environment but you should treat it as you would any other in-person meeting. Make sure you're looking at the screen so the person knows you're engaged with them. Avoid things like eating food, doing something else on your computer, and using your phone. However, tasks such as writing notes, taking a sip of water, and looking for something relevant on the computer to share during the meeting is okay!
We're lucky that in a time when we are being asked to stay home, we have video conferencing technology that allows us to stay in face-to-face contact with people. But that doesn't mean we should sacrifice common meeting etiquette. Impressions still matter, especially if you're being interviewed or meeting with your instructor or superior.
—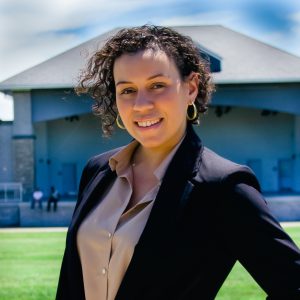 Kristina Rosario is the Digital and Social Media Coordinator for Generation USA. She has 10 years of experience in the marketing and communications field, specifically in digital and social media platforms, in a variety of industries. In her free time, she enjoys movie and game nights with her family, bingeable podcasts, and belting it out on karaoke night.