OUR MISSION
We transform education to employment systems to prepare, place, and support people into life-changing careers that would otherwise be inaccessible. We have a methodology that we believe can serve hundreds of thousands—and eventually millions—of people who are unemployed, underemployed, or need to learn new skills. Our program creates real business value for employers and lasting career impact for participants.
Our Impact
75%
job attainment at 6 months
3.7x
income increase from pre-Generation
What We Value
Go further, together.
We are better together. We collaborate with and help others, both inside and outside of Generation.
Solve problems that matter.
We work on activities that do the most to advance our mission, and rigorously measure our impact to guide where we spend our time and resources.
Better our best.
We will never be perfect, and we always have more to learn. As long as we use data, experience, and dialogue to grow and improve, we are moving in the right direction.
Empower & support.
We know that people do their best when treated with kindness and respect. We support and develop each other personally and professionally, allowing our unique talents and capabilities to flourish.
Here to serve.
We commit to enabling the learning and growth of our participants, and to providing great talent for our employer partners. One alone is not enough, our success depends on serving both groups.
Be open & transparent.
We believe in honest sharing. We welcome diverse perspectives, opinions, and ideas.
Our Methodology
At Generation, our seven component methodology is data-centered and combines partnerships, employers, and community organizations with mentorship and support to help students excel and launch their new careers.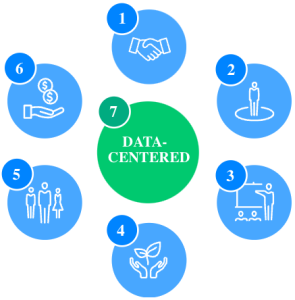 1

Jobs and employer engagement from the start.

2

Learner recruitment based on intrinsics, effort, and employment standards for the profession.

3

4-16 weeks of technical, behavioral, mindset & professional presence skill training, with social support services provided.

4

Interviews with employers for rapid job placement.

5

Mentorship during and after the program and an alumni community that follows graduates into the workplace.

6

Return on investment for employers, students, and society.

7

A data-centered approach at every step.