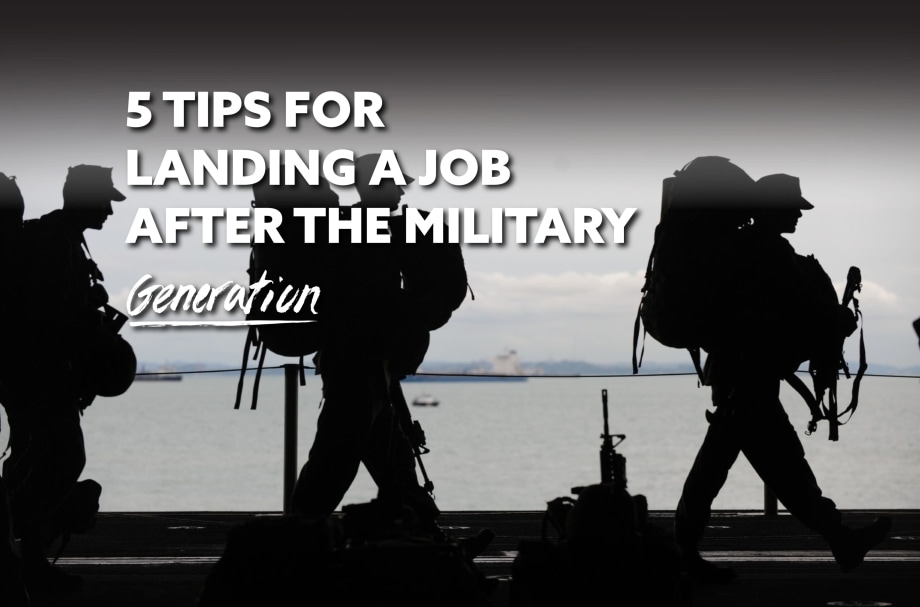 Wounded Warrior Project Hosts Generation, Jacksonville Businesses for Warriors to Work Recruitment Roundtable
HR professionals, local leaders share tips for how veterans can stand out in the job search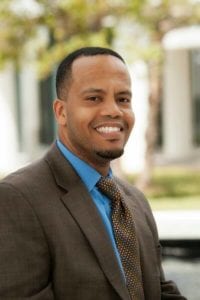 This week, Generation Jacksonville Business Development Manager, Jonathan Bishop, joined local leaders and human resources professionals on a panel hosted by the Wounded Warrior Project. The Warriors to Work Recruitment Roundtable was designed for veterans who are in the process of transitioning into the civilian workforce.
"The Wounded Warrior Project does amazing work in the Jacksonville community," said Bishop. "Generation is proud to partner with their team to provide resources and opportunities to the veterans who have done so much for our country."
In fall 2018, the Wounded Warrior Project and Generation collaborated to bring veterans into the Generation Customer Service Supervisor program, an intensive 6-week "bootcamp-style" program that integrates technical training, support from mentors, and connections to local support agencies. After completing the program successfully, graduates of the program had jobs lined up at Florida Blue, Fanatics, Amazon, YMCA, Anheuser-Busch, and Bridgestone Tires.
Among the panelists at the Recruitment Roundtable were human resources leaders from the Jacksonville business community, including Baker Distributing, Black Knight Inc., and OPS Staffing. Representatives from the United Service Organizations and the Wounded Warrior Project also added their perspectives to the discussion.
So, what were the panelists' top tips for veteran job seekers? Here are five best practices for landing the job you want after transitioning out of the military:
1) Keep your resume focused.
Panelists agreed that for most roles, a one to two-page resume was more than enough space to convey your skills and experience. It can be tempting to include as much information as possible on your resume,  but busy hiring managers want you to focus on the experiences and skills that fit the job opening.
2) Consider adding an objective statement.
There are many different formats and styles of resumes out there, however panelists suggest that an objective statement can be an important tool for veteran job seekers. An objective statement is a 2-3 sentence summary of your career goals that are posted near the top of your resume. This statement can be a helpful tool for a hiring manager, allowing them connect your military experience to roles in their company.
3) Cut out the jargon!
Every industry has jargon, abbreviations, and expressions that don't always make sense to those in other fields. Outside of the military, a hiring manager won't necessarily understand references like "E-7" or "platoon." How can you make sure that your resume is jargon-free? Ask a friend or relative who is outside of the military to give your resume a read and highlight anything that confuses them or that they don't understand. A fresh set of eyes can help you see things you may have overlooked.
4) Establish a professional social media presence.
All of the panelists referenced the growing importance of a professional social media profile on networking sites such as LinkedIn. Some veterans may have been in positions where social media was discouraged or even prohibited. As you begin your transition to a civilian career, consider creating a LinkedIn profile and connecting with people you've met throughout your career. Beyond networking sites, the job search is also a good time to take a look at your personal social media. Make sure that the person you present on social media, is the person that a hiring manager wants to hire.
5) Ask questions and get a sense of the company.
The job search can be stressful, especially if you are feeling anxious about finances and benefits. Don't forget to ask questions and make sure that the company is the right fit for you and your goals. Employers want applicants to show interest in their company and ask questions in the interview process. Use the end of an interview to your advantage. When the interviewer asks, "Do you have any questions for me?" feel free to ask about company culture or the company's goals.
For more information about the Wounded Warrior Project, visit woundedwarriorproject.org.