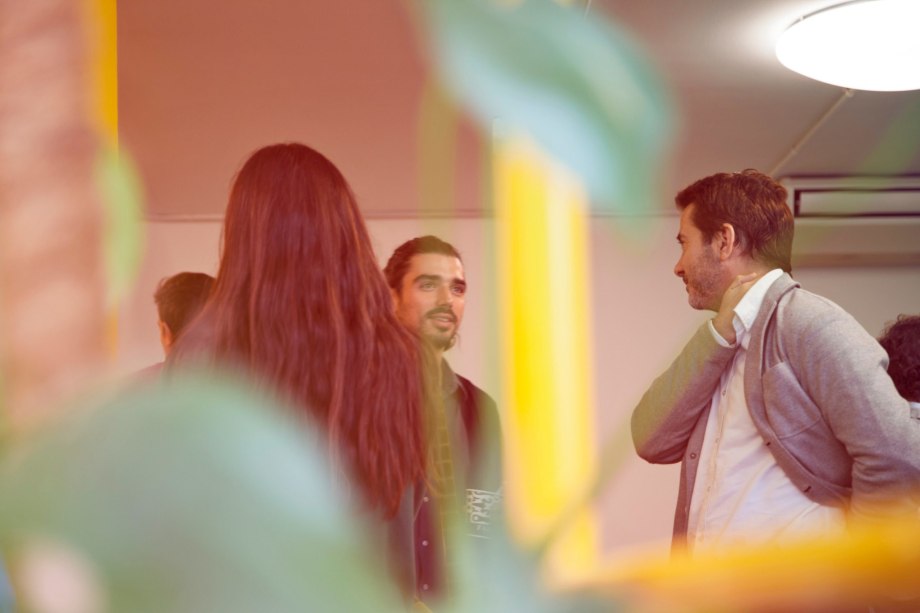 Networking for Introverts
Shift your perspective from doubt to determination
Networking: It's Not Just for Extroverts
Uncertain whether you're an introvert or extrovert? Your reaction to the word "networking" might just give you some insight. When I heard the term toward the start of my career, I quickly came to think of it as something that just simply wasn't for introverts like me – it was for extroverts to shine and for me to avoid whenever possible. Flash forward a decade. I'm happy to report, I've finally learned how to make networking work for me and want to encourage other introverts to do the same. 
Benefits You Don't Want to Ignore
When you think of reasons to network, getting a job is probably one of the first things that comes to mind. And while that certainly is one reason to network, there are plenty more that are relevant, even when you're not looking to make a career change: 
meet individuals to collaborate on your current role;

foster a greater sense of community, maybe even make some new friends;

connect people you know with one another, it feels good to help others;

assist your current organization with quality referrals for open positions;

open doors for a new opportunity down the line.
I find it best to think of networking as planting seeds wherever you go — some will never grow (that's okay), others will sprout quickly before your eyes (very exciting), and the rest will just take time to produce something (the long game). 
More than Big Events with Strangers
The biggest way to shift your perception of networking is to recognize that your social circles are indeed part of your network. Networking doesn't happen exclusively in conference rooms where everyone is in professional suits, wearing name tags (thank goodness!). In fact,  the bulk of my network has been built much more informally, such as meeting friends of friends, saying "Hi, I'm Jaime!" to the person next to me at yoga, going to a neighbor's holiday party, signing up for an adult kickball league, and joining an interest-based Facebook group. The list goes on and on! To be clear, I don't do those things particularly frequently and I don't typically recite my resume in the process, but the point is, I do them. Build your network and put yourself out there in little ways. In doing so, you foster more relationships over time — not just deep connections, but loose ties that you'll come to call on over time.
Using the Internet to Your Advantage
Lucky for us introverts, we live in an era where you can connect with others without even getting out of bed! As I hinted above, joining Facebook groups (as well as other forms of social media) is absolutely a form of networking. While LinkedIn promotes itself as the professional networking platform, there are other platforms that can be just as fruitful. Even Instagram does the job (pun intended). That said, I suggest you use LinkedIn to keep in contact with your new professional connections. Invite them to connect with a short, personalized note like "It was great meeting you at [the luncheon] yesterday!" If there are prospects you'd like to meet but haven't had the opportunity yet, it can't hurt to message them with a request to meet and learn about their career path (over Zoom or coffee). Most people enjoy talking about themselves and helping others. So, ask! They might just accept.
Tips for Traditional Networking Events
Just because you now have a broader idea of what it means to network, it doesn't mean you should forgo traditional networking events altogether. Here are a handful of ways I've learned to make them more bearable: 
bring someone you know with you; 

ask questions instead of waiting to be asked; 

grab a snack or drink when the conversation lags (but don't drink too much); 

wear something you feel comfortable and confident in or a conversation starter, like cool earrings. 
Finally, remember other people at the event probably feel uncomfortable too. Just think of it as a middle school dance for adults and I promise it will make you smile!
By Jaime Ditman