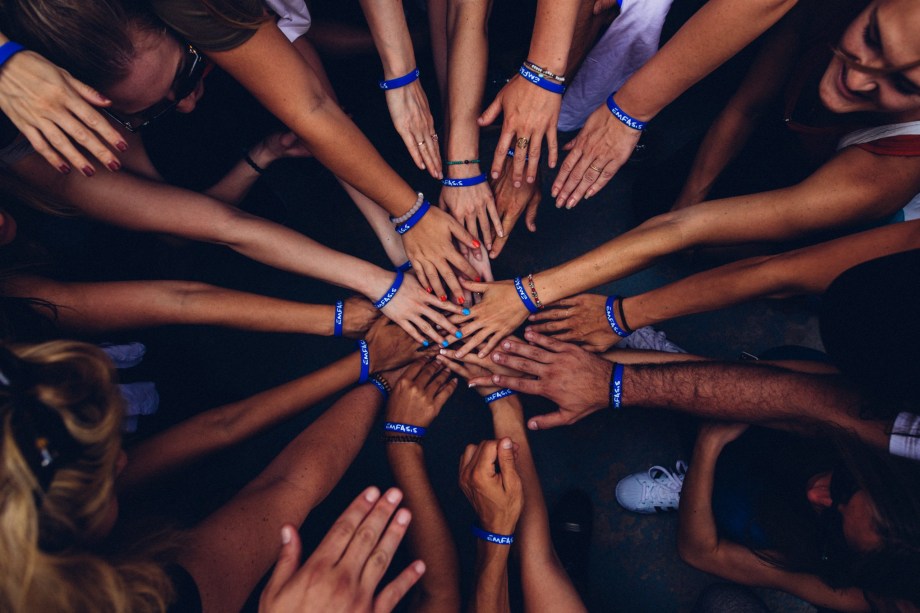 How Volunteering Enhanced My Career
Gain invaluable skills to land your dream job, all while making a difference
Volunteer Today, Get Paid Tomorrow
The ultimate job seeker's dilemma: you need experience to get hired, but are unable to gain experience until you actually get hired. Sound familiar? Moreover, even when you do qualify for the job, you get the feeling your applications keep going into the ether, unnoticed. It's a common catch-22 we've all experienced but with the right approach, it's not impossible to overcome. By volunteering and gaining additional skills, you too can land the dream job you're seeking. 
Gain and Tout Invaluable Experience
One of the easiest ways to break into your field of interest is to share your time and talent for free (gasp!). To be clear, I am by no means suggesting you volunteer full-time (we all have bills to pay) but if you give even just a few hours of your time each month, you can bank some valuable skills. Always up for debate is whether or not to list this on your resume. I'm here to give permission — you absolutely can and should put volunteer experience on your resume! My very first volunteer experience was at age 15, serving as a tutor for struggling students at a nearby elementary school. When I began seeking paid, part-time work the very next year, you can bet I put it on my resume. I still had my share of rejections but was ultimately hired at a restaurant where I worked for the next two years. Despite volunteering in a totally different field, any experience is better than no experience, plus, volunteering shows employers your altruistic nature. Flash-forward to today, I am an Instructional Coach for Generation USA. Coincidence, given my start as a tutor? I think not. 
A Foot in the Door
As much as we might want hiring to be strictly based on merit, we all know it pays, literally, to have an "in." Companies often look internally before publicly posting positions, and if you know someone within the company, your odds of getting a second glance during the hiring process go up exponentially (hence why "networking" is such a buzzword these days) by reaching out to your contact before you apply. If the organization you're interested in offers any kind of volunteer opportunities, explore them. Animal welfare is as much a passion of mine as education. Early in my career, I worked as a middle school math teacher while volunteering as a dog walker at an animal shelter on the weekends. After a few years, I was feeling burned out by my job and looking for a change. Low and behold, a full-time program management position opened up at the shelter where I was actively volunteering. I applied and made sure to communicate my interest to the hiring manager. Being a volunteer got me the interview, and the experience I acquired as a volunteer, combined with my unbridled enthusiasm for the organization, got me the job. 
Find the Right Volunteer Opportunity
Even if the place you aspire to work does not offer volunteer opportunities, there are plenty of other options out there. Want to work with children? Volunteer with an organization like the Boys & Girls Club or inquire about supporting Sunday school at a local church. Want to work in the medical field? Many hospitals have volunteer opportunities or (if you also love animals) consider volunteering with veterinary staff at an animal shelter. Want to work in marketing? Volunteer to assist a nonprofit with community outreach or events. In addition to searching for organizations in your area, you can explore volunteer databases such as volunteer.gov and allforgood.org. Don't be discouraged if you can't find the perfect fit. Whatever skills you earn as a volunteer can be leveraged for your ideal job. For example, math tutoring (providing one-on-one support) could lend itself to social work.
Even More Reasons to Volunteer
To this day, I still volunteer in my spare time. Volunteering is not only a strategic career move, but it also allows you to regularly engage in interests outside the scope of your paid work. Not to mention, it also feels really good to give back! While I am a big advocate for long-term volunteering, even a single occasion is an opportunity to gain experience and make connections to get you to your end goal or perhaps even take you to places you never imagined. 
—
By Jaime Ditman