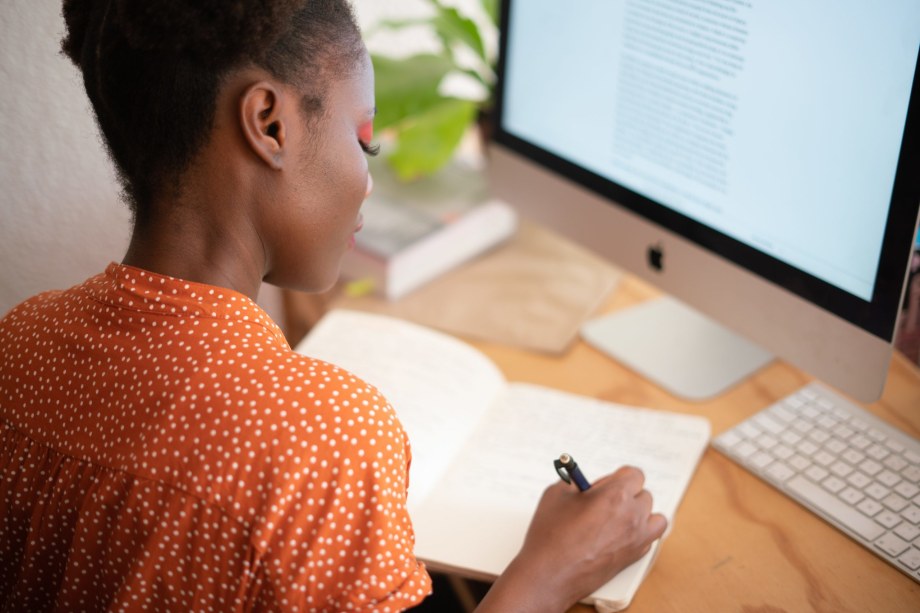 Remote Life: 5 Ways to Optimize Your Work Day
Proven Tips and Tricks from a Three-Year Remote Work Veteran
For those of you finding yourself new to remote life – don't worry, I've got you covered. As a three-year, self-proclaimed "remote veteran" I've been mentally collecting tips over the years and now that more and more of my colleagues are joining the ranks, it seems like there's never been a more apt time to share what I've learned. 
1. Make a Routine
After more than 15 years of visiting an office every day, I knew remote life would be an adjustment. When I first started working from home, I read a lot of articles. I scoured blogs and websites. I found a plethora of information out there and although this is not news to anyone, this tip is always at the top. If you think about why it's pretty obvious. Schedules keep us focused and clear. Routines help us with the unknown.
Here's how I try to schedule my day:
Wake up, get dressed (Bonus: go casual – but not too casual – if you're not talking with external audiences!).
Make coffee, patio yoga stretch, water vegetables, and do a daily check on our channels.
Start off with team meetings. For me, I focus best in the mornings, so I log on early. (Others may lean toward evening focus time.)
Bike ride to the local park. It's about 9 miles every day. I often listen to podcasts (safely) and get my best ideas on these rides.
Fix lunch, sit back at the computer, and check messages.
Scheduled "focus time" big projects (if I can avoid meetings) and get things done! Turn off all dings and rings.
Most likely, a few end-of-day meetings to wrap up.
Close computer. Turn off the light in my office. Say out loud, "Done for the day!" (recommended by top experts).
2. Location, Location, Location
My old office was in a building built in the 1960s that somewhat resembled a cave. It had windows (very lucky) but because of the architecture, it was dark and really dreary. For creative types like me, it was not the best place for inspiration, but what options did I really have? While it's crucial to create a consistent office space, with remote life, you have the ability to make it all your own – exactly how you want it. There are drawings and cards my son made me posted to the wall above my desk. There's a Lego heart that dons a business card holder (a remnant from my old desk). I light a candle and turn on the tunes when I feel a bit stressed and I'm lucky to have a cat who sometimes sits behind my computer and slightly paws at my hand every 20 minutes or so, reminding me to look up from my screen for a moment. But the best part? If I feel like the office space is getting old, or I'm not inspired, I can simply walk outside, move to my dining room table, or get a little air. I've even found certain spots more conducive to writing and creative work than others.
3. Overcommunicate and Focus
These two tasks are not mutually exclusive. When I first started at Generation, I'd fret about Slacking people too much (for those unfamiliar, Slack is an instant messaging tool). A trusted friend and advisor gave me a wise piece of advice. In a regular office, constant emails or calls from someone would seem like a faux pas. In a remote environment, these communications are a must. What might have seemed like a big ask over email, over Slack or Asana is just a regular communication, like popping by someone's office to have a quick chat about a project or question.
That said, you should still buckle down and concentrate. So, make time to focus. That means turning off Slack and email, pausing your notifications, and turning your cell phone ringer off. Your colleagues will do the same if they're unavailable. If you build the time and space, the big projects will come.
4. Organize, Socialize, and Repeat
At Generation USA, we have something called the Culture Club (yes, we thought it'd be funny to name our group after the group that sung Karma Chameleon).  It's a group of like-minded individuals who organize activities, post funny memes and photos to our #Random Slack channel.  We've had monthly challenges that include daily water-drinking habits, exercising, meditating, and book clubs.
More recently, the group organized some team-building (and frankly, spirit-building) activities for us all to participate in. Here's the list of awesome ideas that they brainstormed. Steal 'em. We're happy to share!
Zoom Karaoke: Virtual karaoke. You get the drift.
College/Spirit Day: 1x month, the staff wears alma mater merch.
Cooking Classes: Volunteers offer recipes and virtual cooking classes.
Lunch Date: We break to actually eat lunch together.
Wellness Check Wednesday: Each staff member checks in on another teammate with a fun meme or appreciation note.
Virtual Happy Hour: Self-explanatory.
5. End the Day with a Ritual.
I listen to a lot of podcasts and an expert on one of my favorites, "Hidden Brain," said a key essential to ending your work-from-home day was to make physical and audible routines to end your day. In my home office, when I'm done for the day, I turn off the light, close the lid on my computer, and try to remember to say "Done!". That said, my 9-year-old would tell you, I'm not always successful. I've been known to sneak an occasional peek on Slack after-hours and have even downright gone back to work. But, I do my best to keep work hours limited. It's a slippery slope, so establish those healthy habits early and be as steadfast as you can.
It's a big adjustment but in the end, remote work is a great way to have the flexibility you need to juggle all of your priorities and be effective at your work. That's not to say it can't be challenging. As I wrote this article, a Nerf war was taking place in my office. But hey, at least I didn't get pegged!
—
By Jessica Rood