THE ISSUE
In order to safely return to our way of life, contact tracing workers are needed to map out active cases.
IN FACT
Vulnerable populations are going to be hardest hit by the effects of the pandemic. Employment and training are important factors aiding recovery.
OUR SOLUTION
Fast training and placement. This role is a key component of being able to resume normal activities and for stabilizing the economy.
Recruiting & training talent in your community, in just one week.
Generation USA rapidly recruits, trains, and places unemployed and underemployed individuals by providing support to learners, working with public entities from the start to identify skill gaps and vacancies, and tailoring the training curriculum to their needs.
Looking at the new economic landscape, driven by the pandemic, we see an opportunity to train and place new hires in healthcare roles and upskill existing healthcare workers across the U.S. in partnership with local and state health departments, businesses, nonprofits, universities, and community groups.
We have launched COVID-19 response upskilling programs in Italy, Mexico, and India, with five more countries in the pipeline.
Program Length
1 Week
Monday - Friday
Technical training by:

Skills Earned
Technical Skills
---
We'll help learners acquire the technical skills required for to be successful as a Contact Tracer. By the end, they'll know:
Interview Techniques
Monitor health and isolation
Provide accurate COVID-19 information and safety recommendations
Data collection and management
Behavior & Mindsets
---
Our unique methodology not only focuses on technical skills, but soft skills as well, all completed in a "practice" environment.
Attention to detail and empathy
Personal responsibility, persistence, and orientation
Work-life balance and managing stress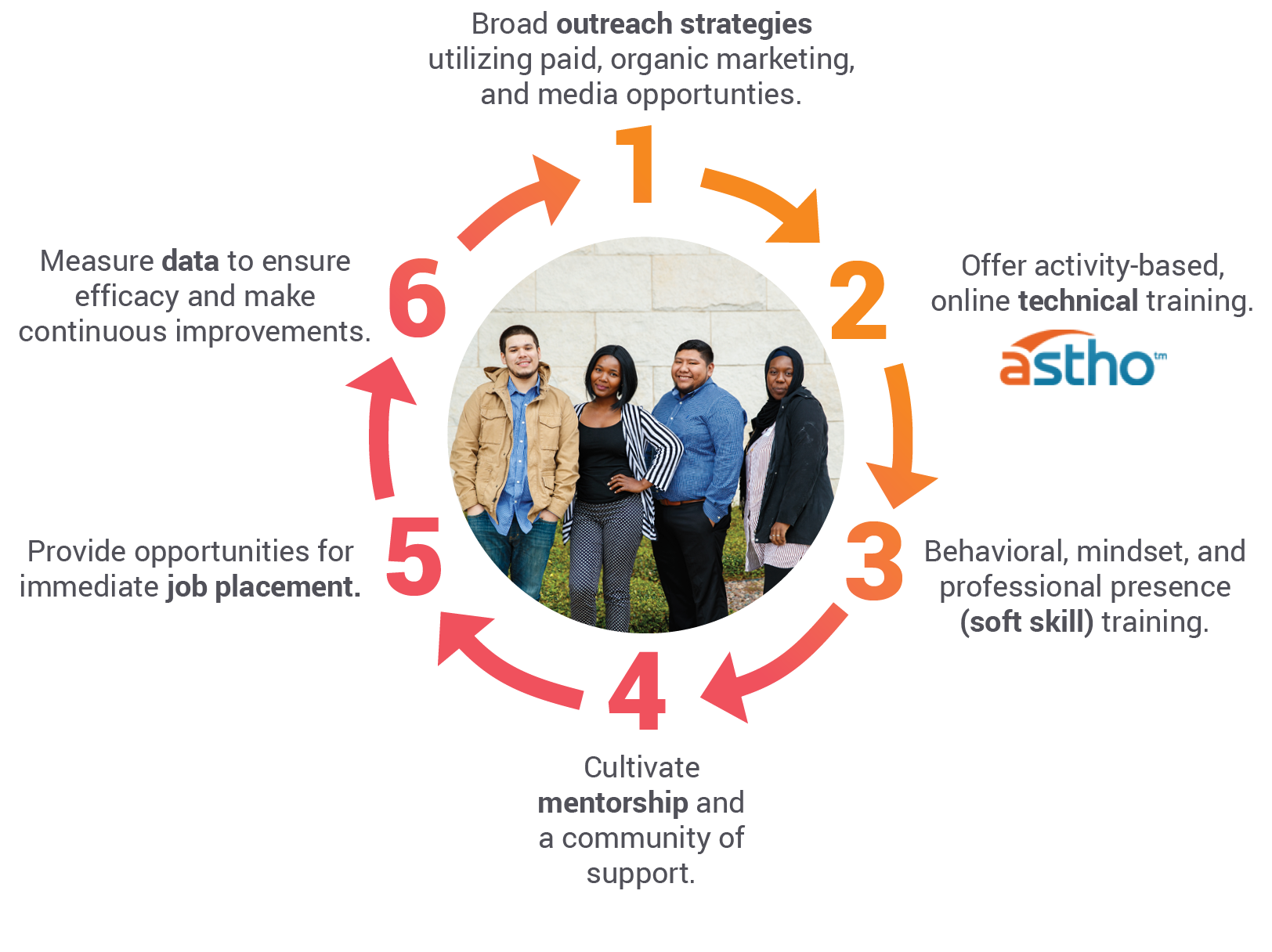 CUSTOMIZABLE CURRICULUM
We work with public health institutions from the start to develop training curriculum and identify vacancies. Our curriculum is customizable using your interview scripts and your data collection forms. We'll share information with learners on your local health organizations and social support resources so contact tracers are prepared to refer cases for further assistance.
Featured Video
Generation USA
Generation's programs are short, intensive bootcamps with a lower-than-average cost of training. In the past 5 years, we have launched programs across 14 cities in the US and 150 cities globally. We can design and produce 8 hours of online content in approximately two weeks, in partnership with a coalition we develop.
To learn more about our Contact Tracer program, submit your information below.