Wilmington DE
Pre-Apprentice Construction Helper
Start your construction career with training, skills, and support.
Wilmington's Pre-Apprentice Construction Helper program puts you on the fast track for a career in the construction field. In just 6 weeks, you'll receive hands-on training that will prepare you to work on a job site and be an important part of the team from day one. You will receive a weekly stipend, receive credit towards one semester of Delaware's Registered Apprenticeship Program Carpentry Pathway and will earn OSHA-10 and NCCER core certifications. At the end of the program, students in good standing will interview for open positions with registered sponsor employers — all at no cost to you
This program is hosted by the Delaware Skills Center and Williamson College of the Trades in partnership with the Associated Builders and Contractors-Delaware Chapter and Wilmington Alliance.
By choosing "register interest" your name will be placed on a waiting list for future classes and you will be contacted by a staff member when normal operations resume.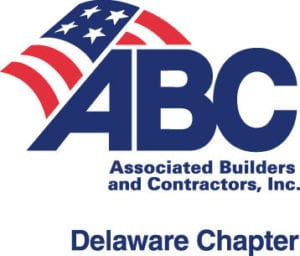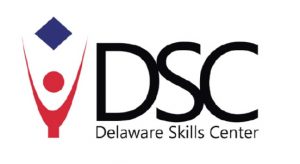 Program Length
6 Weeks
Full-Time
Monday-Friday, 8:00 AM to 3:30 PM
This program is presented in partnership with


Questions? Reach Out!
The Generation team looks forward to hearing from you and sharing how Generation can help you reach your goals.
WHAT IS A PRE-APPRENTICE CONSTRUCTION HELPER?
Construction helpers work on a variety of projects and tasks at a construction site. They assist skilled tradesmen, like electricians, engineers, and carpenters, and prepare the construction job site for the day's work. A construction helper may help set up scaffolding, arrange concrete forms before concrete is formed, or remove debris. Construction helpers work hard to make sure that a project is running on schedule and are valued members of the construction team.
Skills Earned
Technical Skills
---
We'll help you learn the technical skills with lots of hands-on, interactive sessions. By the end, you'll know how to:
Identify common worksite hazards and apply appropriate safety protocols at all times
Work with a partner to complete complex tasks on time
Apply math to construction projects
Use power tools, hand tools, and construction materials safely and efficiently
Behavior & Mindsets
---
In every job, there are key skills that will help you be successful. We'll help you learn how to:
Work on a team
Communicate effectively
Plan ahead at the worksite
Solve problems
What your journey will look like
1

Step 1

Complete an application.

2

Step 2

Complete Generation's orientation process with Generation staff. Together, we'll make sure you're ready to begin class with the resources you need to succeed.

3

Step 3

Begin your program. Complete all assigned homework and come to class each day ready to learn and engage with your cohort and your instructor.
4

Step 4

As training progresses, you'll work with the Generation team on mock interviews and perfecting your resume.

5

Step 5

Graduate and celebrate your achievement with your friends and family. Generation staff will work with you as you apply for jobs and interview with Generation employer partners.

6

Step 6

Continue to advance your career. Share your successes with the Generation team and stay connected with Generation.
How we prepare you
In a world of employment programs, Generation takes a different approach to help you succeed. Generation instructors and mentors get to know each student and are there with resources, tools, and information if a student encounters a barrier.
Coaching
The instructors and mentors at Generation aren't just teachers, they're coaches who stand by their students through successes and challenges.
Resume Building
The right resume can open the door to new career opportunities. Generation students learn how to create a resume that showcases their skills and experiences.
Interview Rehearsal
By conducting mock interviews, then providing real-time feedback and coaching, the Generation team ensures that all graduates feel confident and prepared to interview.
Ongoing Support
After graduation, mentors and instructors continue to check in with alums, providing support with the job search and advice for continued success.
Ongoing benefits of Generation
A Trusted Network
Continued contact with the alumni network
Events
Events and workshops to help you keep growing
Give Back
Become a mentor to help others
Support
Troubleshoot your job challenges