Video Interview Instructions
Thank you for your interest in Generation USA. To get to know you better, please record a video interview, answering questions about your interest in the program and experience. Please follow the steps below to record and upload the video in your applicant dashboard.  
Note: Please record the video on your computer (not a mobile device) — this will reduce the file size. You will need a webcam and a microphone to do this. Your video should be roughly 3 minutes long and no larger than 50 MB in size. 
Step 1: Create a free Zoom account
If you already have Zoom installed, skip to Step 3
Visit

http://zoom.us

and click on the "Sign Up, It's Free" button in the upper right corner of the screen

Enter your personal email address and click sign up

Visit your email and click the "Activate Account" button to join Zoom

When prompted, click that you are not signing up on behalf of a school

Type in your name and create a password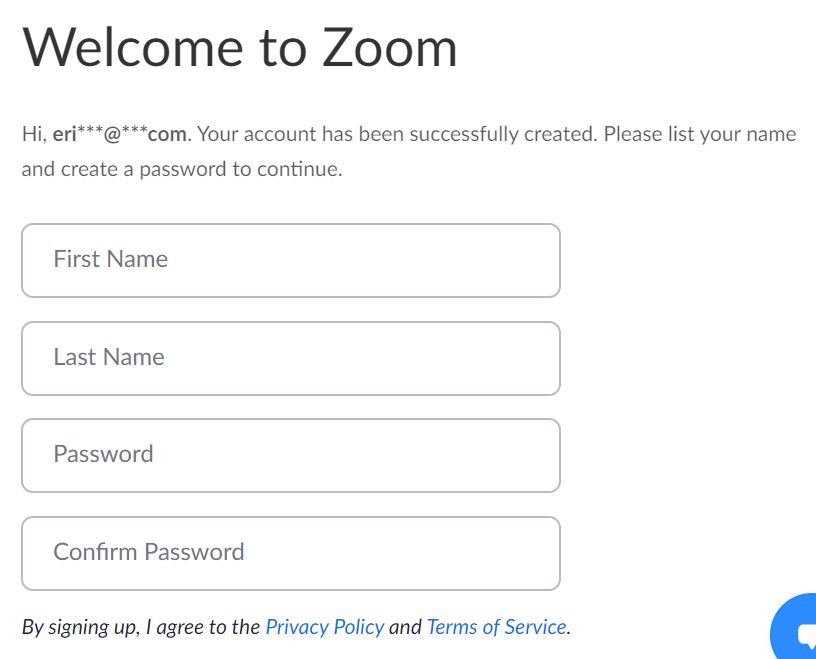 On the next screen that says "Don't Zoom Alone", click "Skip This Step"

Step 2: Download Zoom
Visit

http://zoom.us/download

 

Click the "Download" button below the Zoom Client for Meetings Header

Go to your "Downloads" folder on your computer and click on "ZoomInstaller.exe" 

An installation bar will pop up that looks like this

Zoom will automatically open. You've successfully downloaded it!
Step 3: Open Zoom and Start a Meeting
Click the blue Zoom icon on your taskbar if you do not see a pop up window 

Once the window is open, click the "Sign in" button. Do not click "Join a Meeting"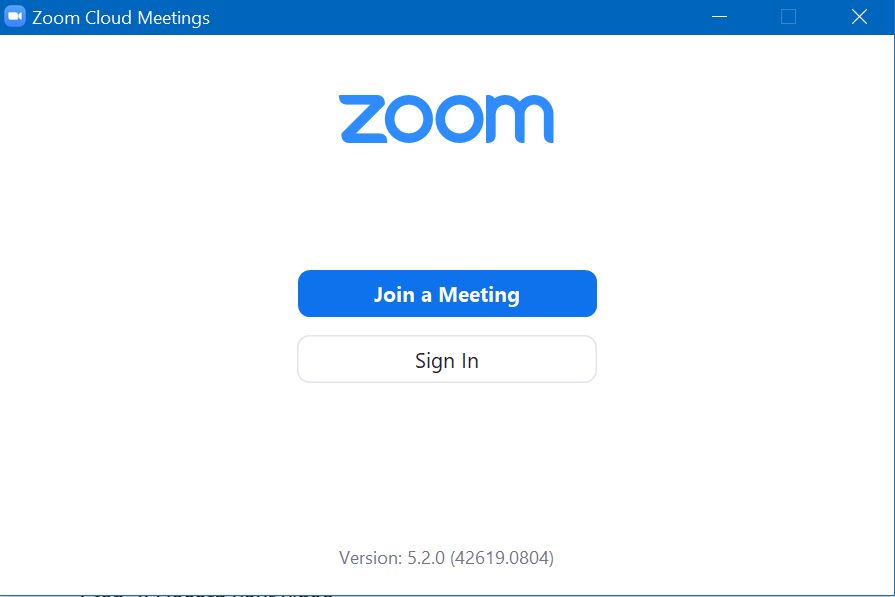 When prompted, enter the username and password you created in Step 1 and click "Sign In"

You will now be on the Zoom home screen. Click "New Meeting"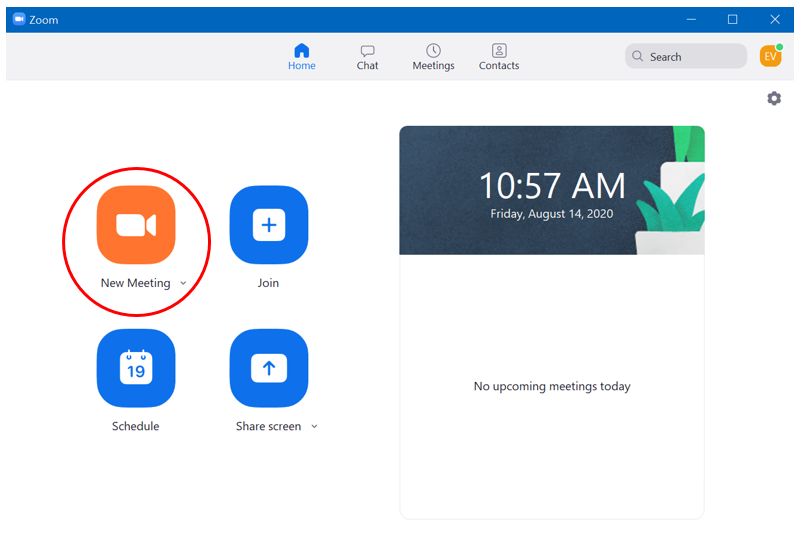 Click "Join with Computer Audio"

If your video is off, click the "Start Video" icon on the bottom left hand corner of the screen

Step 4: Record your Video
You are now ready to record your video. Hover over the bottom of the screen to display the toolbar if it is not visible. Prepare yourself to record your video interview. Use your watch or phone as a timer so you do not exceed the 3 min limit. Press "Record" when you are ready to record your interview. "Recording" will pop up in the upper left hand corner of the screen to show you it is recording.

When you are done recording your video, press "Pause/Stop Recording"

Next, click "End" in the bottom right hand corner of the screen. When prompted, click "End Meeting for All"

A screen will pop up saying it is converting the meeting recording. Once it reaches 100%, it will close automatically.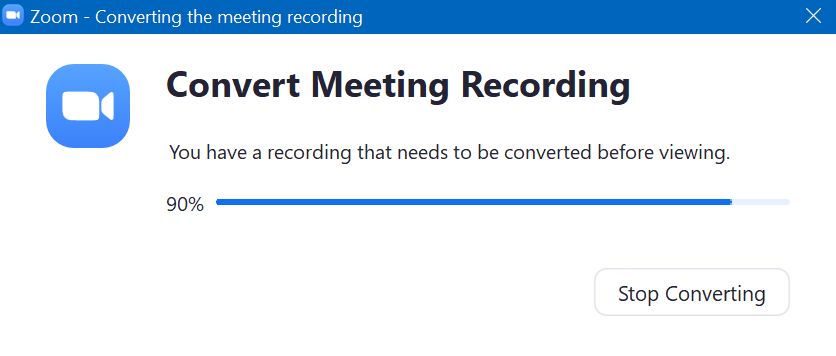 Step 5: Upload your Video
To access your video, go to your Documents folder. Zoom has created a subfolder called "Zoom" inside your Documents folder. Click on the Zoom folder

Click on the subfolder that has the date and time you recorded your video as the name

Click on the "zoom_0.mp4" video so it opens. Watch it to make sure it works as expected

On the Generation applicant portal, click on the box that says "Choose from your computer or drag any file here"

Navigate to your video and upload it

It will show an icon like this when successfully uploaded

Click the Continue button on the bottom of the screen and wait until the upload is complete

You then will automatically go back to the dashboard and will see this screen

This is how you know the process is completed
Thank you for submitting your video. An Admissions Officer will contact you about your application and next steps as soon as possible!