Letter From CEO, Sean Segal
The Generation community promises to face these challenges head-on with a central tenet — racialized privilege is the barrier many of our students and alumni face. It is at the heart of all they confront and it is not their responsibility to fix it. We will be leaders in this space and demand fair hiring practices and opportunities for everyone, especially historically marginalized communities.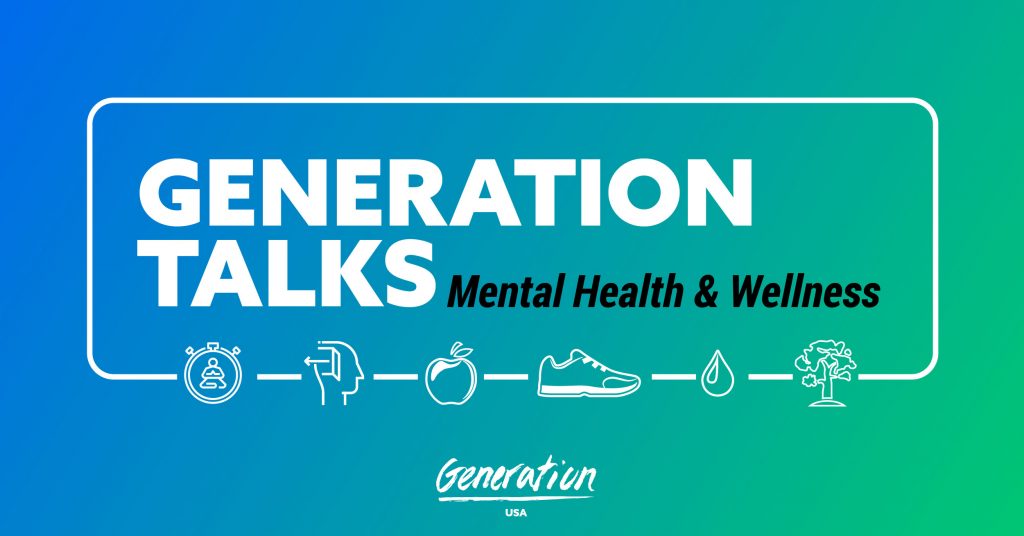 Join us on Facebook Live for Generation Talks! Co-Hosts Lou & Kwanza will chat about different topics that help enhance your sustained well-being such as mental health & wellness, financial literacy, soft skills, interview skills and more!
Check out all episodes of Generation Talks on Facebook Watch.
Apply For One Of Our Online Programs
If you are currently unemployed or underemployed, we have several fully online programs accepting applications. Head over to the homepage of our website to learn more. If you apply and are qualified, a program coordinator will contact you.
Generation + Lyft Partnership
Generation understands that these are trying times, and we want to support students and alumni who have have been impacted by COVID-19.
As part of the Lyft Jobs Access Program, we are offering $25 Lyft codes for those who are listed as Essential Employees, are required to go to work but may lack access to reliable transportation. As well, we are offering codes for those who need access to reliable transportation to get essential items, such as groceries. Please fill out the form to update and/or verify your information.
Virtual Career Coaching
Virtual career coaching sessions provide students and alumni with one-on-one professional career coaching assistance, connecting you to industry experts and human resources professionals. The sessions focus on three areas: resume/cover letter building, interviewing skills, and general career advice.
Join Our Communities For Additional Resources
On our social communities, we share even more helpful instructional information and career-building resources. Join our communities below!
#AskGeneration
Have a question about resume writing, career tips, or what you can do during this time? #AskGeneration! Our professional team of career coaches will answer your questions and do our best to help you.