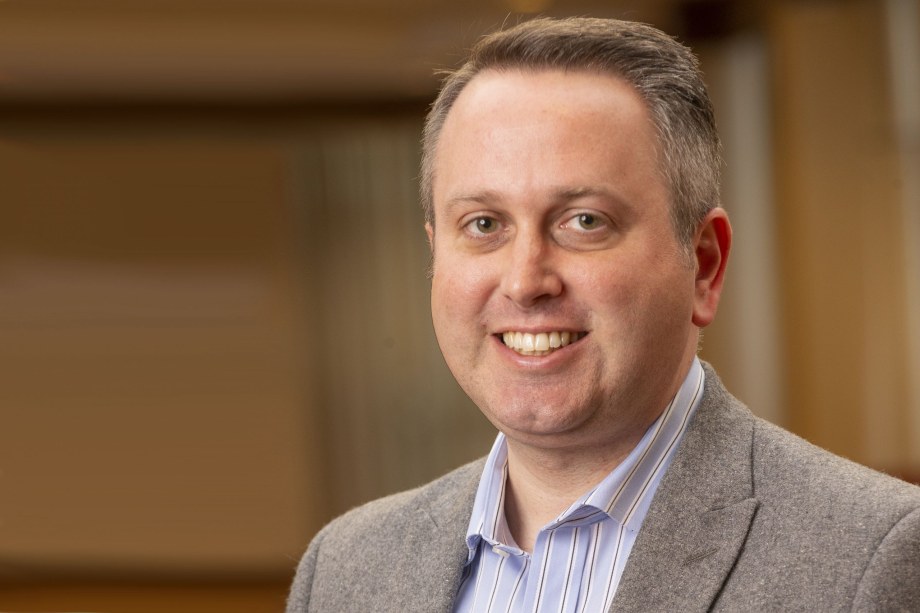 UPDATE FROM CEO, SEAN SEGAL
April 16, 2020
The last time I wrote, we were in the beginnings of a new crisis we're now all too familiar with. We had postponed our upcoming in-person classes and were moving some of our programs online. We knew our alumni and students, among some of the most vulnerable individuals in the country, would most certainly be impacted. As we faced these challenges, and as I watched more movies while locked in my house, I remembered the wisdom of Albus Dumbledore. "Happiness can be found, even in the darkest of times, if only one remembers to turn on the light."  
Today, I write with hope and a renewed sense of our mission and future possibility. The past few weeks have had countless examples of the Generation USA team, and our students, turning on the light in this dark time.  I am confident in the strength of our organization – our staff is going above and beyond. I am hopeful for the future – our students and alumni are resilient. I am humbled by our community and partnerships – their generosity over the past three weeks has been astounding. In this vein, along with our colleagues and partners, I know we're up for the challenges ahead. We were built for this. 
We were built to scale, rapidly.
Our organization was founded on research. This research identified various workforce development organizations around the country that could help a small number of people (in the hundreds, regionally) but the analysis showed that the problem was global and reached the very edges of the world, by the 10s of thousands. Generation was created to serve the masses and quickly. Already, in the five years since our inception, globally we've served more than 35,000 people, launching programs in as little as 6-8 weeks.
We were built to mentor, support, and build coalitions. 
Clearly, the number of people we reached was of crucial importance. But our founders asked, what else is it that prevents individuals from sustainable employment? Something they discovered was that the support systems for basic necessities and some of the biggest inequities (in particular, in the U.S.) were gaps in access to childcare, housing, transportation, and reliable and healthy food. Therefore, Generation built into our programs professional mentorship and counseling to help our trainees along the way and support them even further down the road, up to 12 months after they graduate. 
We were built to train and place. 
The key and final piece of our methodology is we not only train and support learners, but we give them the skills they need — both technical and behavioral — to succeed long-term in the workforce. We connect our learners to partners and support them through the certification and interview process. 
So as we think about our inception, our mission, it's critical to reflect and provide the right supports to our students and alumni in this integral time. In the past three weeks, a lot has happened, but I'm both proud and appreciative to announce some of the supports and resources we've collected for our alumni and students.
Online Programs
We'll be running online classes in 5 cities (Birmingham, Jacksonville, Las Vegas, Miami, and New York) and 6 programs (Administrative Medical Assistant, Customer Service Supervisor, IT Help Desk, Customer Care, Cloud Support, and Digital Marketing). We've opened up our Customer Service Supervisor online class to anyone in the country.   Interested students can find more information on our here. If you'd like to refer a student, please complete this form.
Generation Talks
We've launched a Facebook Live series called "Generation Talks." We've offered webinars about family and children's resources, health and wellness, and over the next two weeks, we'll be talking about our alumni and learner resources and financial wellness. We've also launched a social media hashtag #AskGeneration for prospective, current students or alumni. If students or alums have a question, one of our professional mentors will help answer it. 
Some of our team has also been writing about social media best practices, networking, and we've heard from a few of our partners in a new series called, "Inside the Industry: Q&A with Demetra Brown."  You can find more here. There are also a host of resources we've compiled in one place here for our participants and alumni. 
Virtual Career Coaching
Virtual career coaching sessions provide students and alumni with one-on-one professional career coaching assistance, connecting students and alumni to industry experts and human resources professionals. The sessions focus on three areas: resume/cover letter building, interviewing skills, and general career advice. Discussions are held on GenConnect, Generation USA's online alumni community space, through video conferencing, making it easy for alumni to participate with a smartphone or any video-enabled device. Alumni can sign up for Virtual Career Coaching here. 
Lyft Partnership
We've partnered again with Lyft to offer our alumni credits — up to $25 — for those individuals deemed essential and need help with transportation to and from work. They're also available to alumni who need help getting groceries or supplies during this time. The credits will be available until they are exhausted and students and alumni can find more information here. 
I'm confident in Generation's ability to be adaptable and nimble. It's in our organization's DNA to Solve Problems That Matter. I'll be sharing more in the coming weeks and looking forward to our continued partnership with many of you.
In service, 
Sean Segal
Generation USA CEO