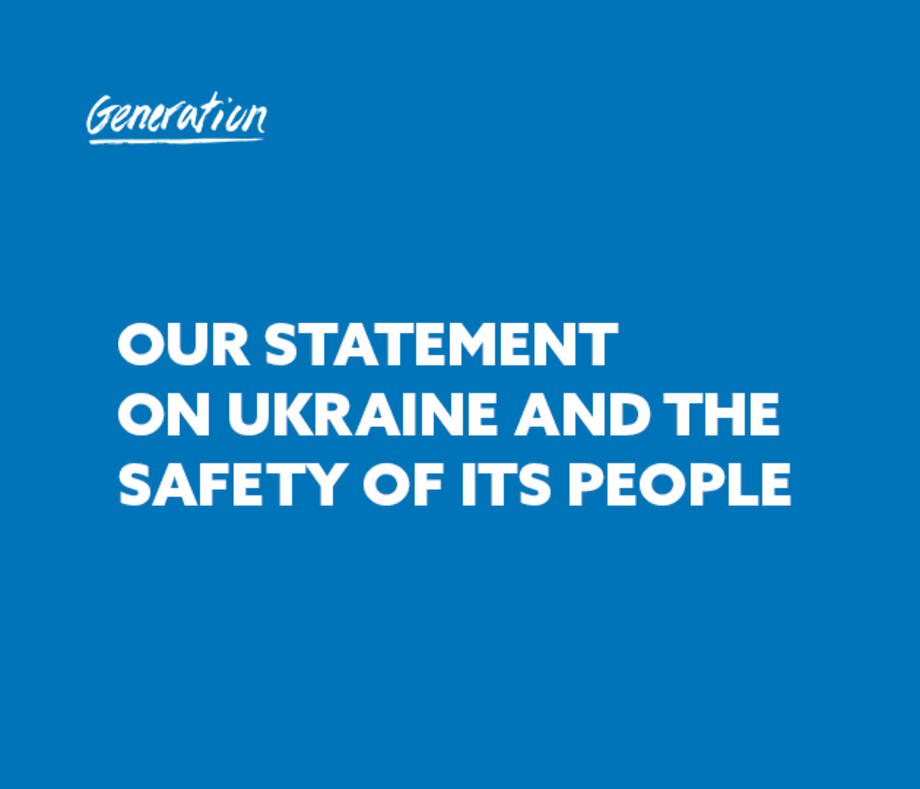 Generation USA Statement on Ukraine (March 2022)
I would like to share some thoughts on what is happening in Ukraine because we cannot and should not be silent. As Marin Luther King so eloquently put it, "Injustice anywhere is a threat to justice everywhere."
What we've seen unfold in the images of violence, discrimination, and disparity that continue to emerge from Ukraine is deeply troubling to our organization, community and our nation. As the largest full-scale invasion of another country since WWII, we are saddened and outraged by the resulting loss of life and we express our sympathy and solidarity with all those impacted by the humanitarian geopolitical crisis now unfolding.
While some of us may not think that we are directly affected by what is happening, a conflict thousands of miles away will affect us in a myriad of ways.
We are all thinking of those who have loved ones in the region and are afraid for their safety. 
I know that we stand together in expressing our support and compassion for our colleagues and learners who are affected and will continue to be impacted by this crisis. 
Every day, but especially when fear, hatred and violence impact our community, we stand together to support each other with compassion. 
Continue to hold space for yourself and others and continue to prioritize your wellness.
The American Psychological Association's (APA) article "How to handle the trauma of war from afar" provides some tips and strategies for managing stress as we observe and experience conflict.
We also want to spotlight organizations that are working tirelessly for the safety of the citizens of Ukraine, should you be looking for ways to support. Please learn more below on how you can support their efforts: 
Sincerely,
Richard Clemmons
Interim Chief Executive Officer | Generation USA