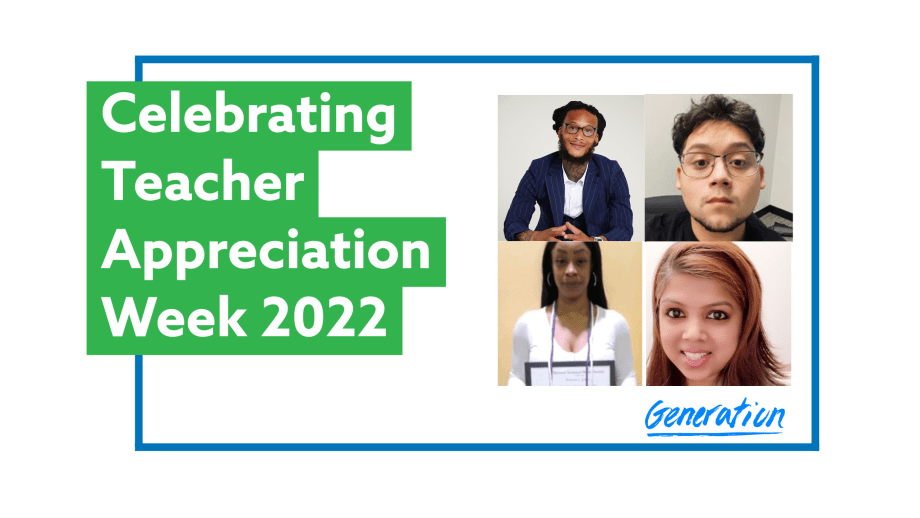 Teacher Appreciation Week 2022
Generation USA runs on great teachers. Our instructors, coaches and teaching assistants build curricula that support the whole learner – regardless of background or prior experience.
In honor of Teacher Appreciation Week, we're giving a big shoutout to the teachers who dedicate their lives to uplifting and empowering Generation Learners across the U.S. And we got a little help from those impacted most…
Check out what these Generation Learners and Alumni have to say about the teachers who helped guide them on their paths to success!
–––
Brandon Almodovar (he/him)
IT Support Specialist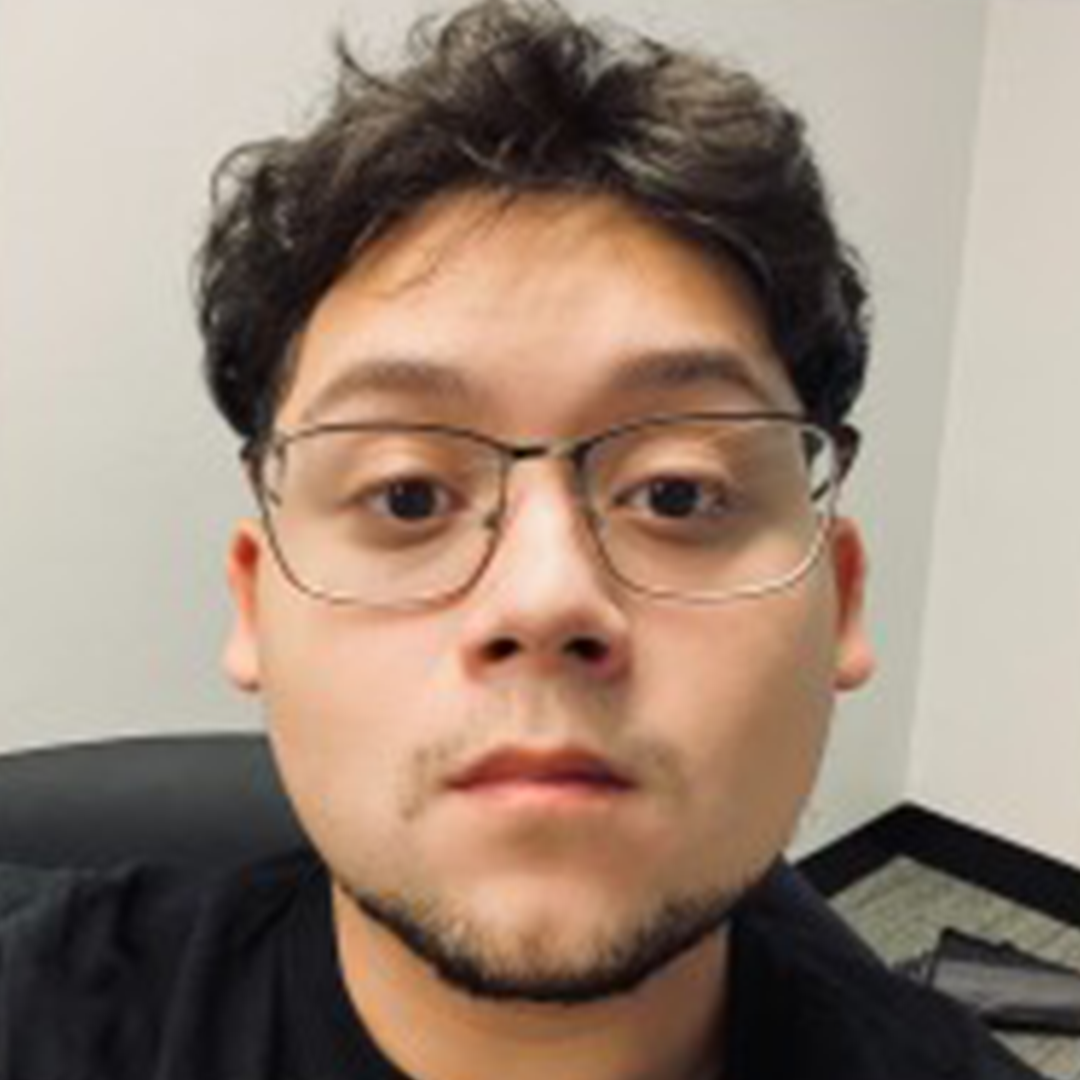 Prior to Generation, Brandon did a semester pursuing a traditional 4-year degree. He soon realized that wasn't the best option for him, and he decided to attend Generation USA! In December 2021, he graduated from our IT Support Specialist (ITSS) program and started as an IT Support Analyst straight out of the bootcamp.
"My professor, Michael Hezeau, told me, 'Brandon, don't feel discouraged. Keep pushing forward.' It was like his reassurance to me is what really helped me out. During my three months in the bootcamp, I actually had surgery. I missed one or two classes, but my instructors were telling me, you know, 'Brandon, it's okay. We support you. Just come in when you can.' And, I never felt like I was alone."
–––
Arianna Grier (she/her)
Digital Marketing Analyst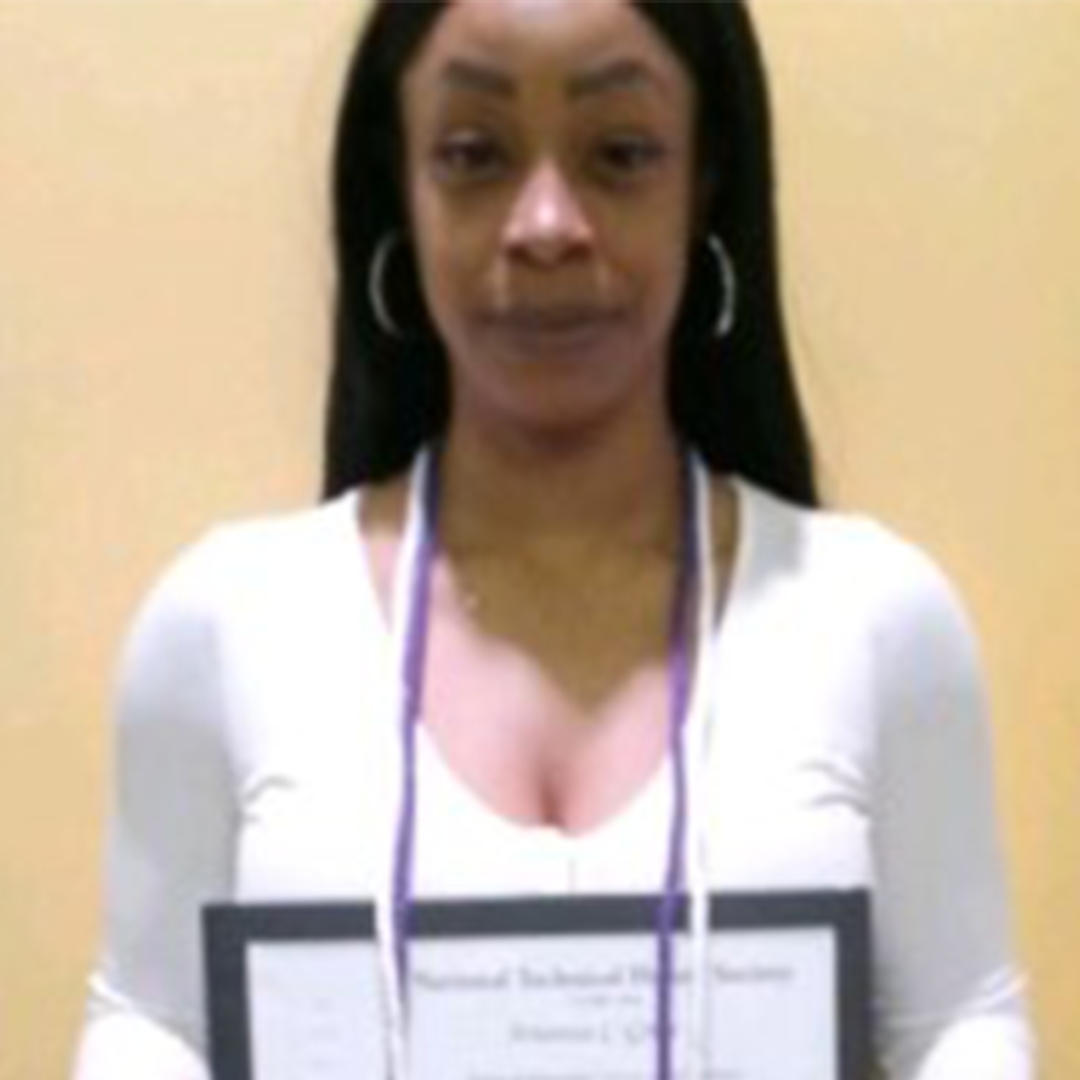 "I want to give a special shoutout to Ms. Yolanda Spinks, for being an amazing mentor and teacher. And a special shoutout to Ms. Kourtni, my career coach, for getting me career ready."
Arianna always wanted to pursue a career where she would be able to use her creativity. With over a decade of experience in the manufacturing industry prior to joining Generation, she felt stuck at times in a career that wasn't entirely fulfilling. When she joined Generation's Digital Marketing Analyst cohort, she took a leap towards a future she could put her whole heart into, and found inspiration not only in the technical training but also in the behavior and mindset skills she learned throughout the bootcamp and employment search.
"BSM (Behavior, Skills and Mindsets) helped me hone in really on what I want to do. I would describe Generation in three words: 'It's life changing.'" 
–––
Deepa Harikrishnan (she/her)
Jr. Cloud Practitioner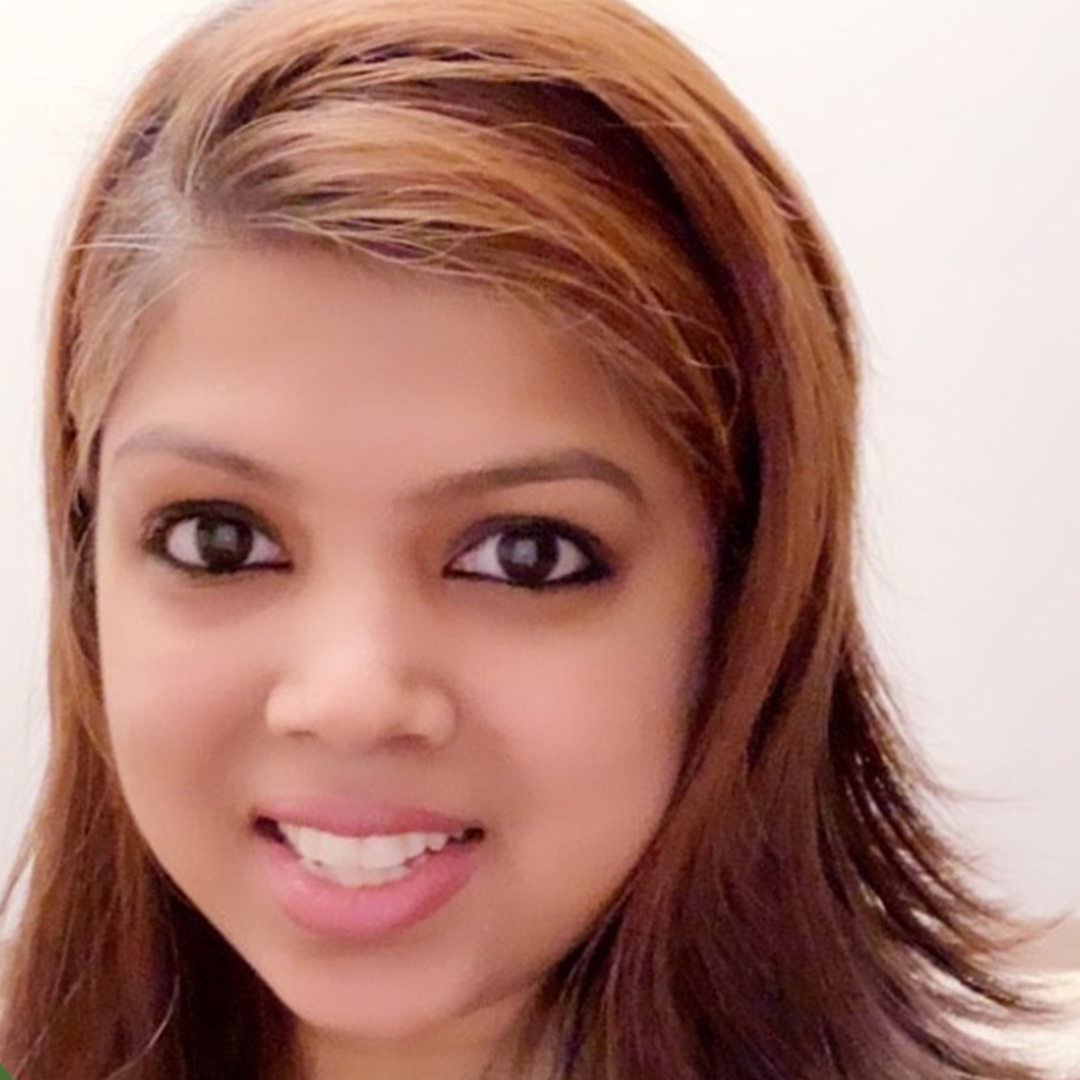 "I'm giving my shoutout to all the TA's and my instructor, Diego. I mean, they're just wonderful, wonderful, wonderful!""
Before Generation, Deepa worked as a Lead Teacher at a preschool. She chose the part-time program so she could continue working during the day. "I'm a lifelong learner. Whenever I get a chance, I want to learn," she said. She came to Generation with no prior experience in tech and is walking away as a AWS Certified Cloud Practitioner. Since completing the bootcamp, Deepa has moved to Seattle and now works as a School Administrator across admissions, enrichment and IT support
–––
Want to learn more about Generation success stories? Check out our full Learner Success Stories below and make sure to follow us on Instagram, Facebook and Twitter to keep up with all things Generation!
Ready to re-launch your career? Learn how to apply to Generation USA and explore our programs at: usa.generation.org/prospective-students/.