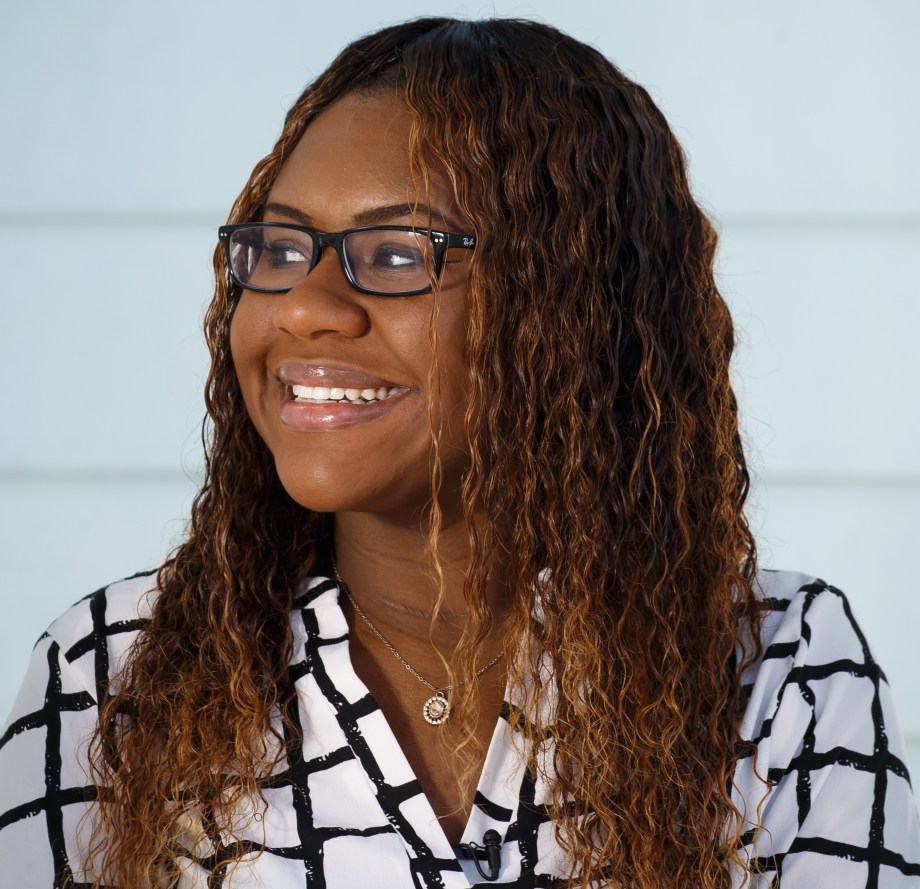 Taneeisha | Jacksonville
Facing a layoff at her job, she wanted to make a career change and needed advice about jobs in IT. Taneeisha also knew she needed certifications to succeed in the field, which she couldn't afford to pay for herself, so she took a chance and moved to Jacksonville, FL to join the Generation IT program. Since graduating, she's become a full-time Software Tester for Sportsmedia Technology in Jacksonville.
Coder by Nature
You can hear it in her voice when she talks about it. Taneeisha has always had a passion for tech and coding. What started out in High School as a hobby—helping friends and family members develop their MySpace profile pages—turned into an important discovery. She was dipping her feet into the world of coding. With dreams of a promising new career in a field that she loved, Taneeisha recognized the need for certifications and professional training to take her to the next level and land a full-time position in the field. This led Taneeisha to Generation.
It's the Extra Things
Working together with students, instructors, and mentors, Taneeisha says, was the most important skill she learned in the program. "We did a lot of team-building activities that could make you uncomfortable, but the ultimate goal was to learn how to get along with others."
Taneeisha also says that having mentors and instructors who were always there to help was really important to her success. "Chris [my instructor] did a really good job at making sure you received any materials that you needed. He always seemed to live by his email," she laughed.
Exceeding Expectations
Taneeisha believes wholeheartedly that the Generation IT program provided the opportunity to further her career in the IT field. She says she's gained valuable soft skills too, like learning to remain positive, engaging with new people who have different perspectives, and working to give new ideas a fair chance. "It's honestly been more than I expected."
A Bright Future
As for Taneeisha's future, her dream is to one day head out west to Silicon Valley and create her own app. "I see myself becoming a developer and creating my own apps or software to help benefit people who are constantly on the go."
"I wake up in the morning and I'm glad I took that risk—the opportunity—to further my career."