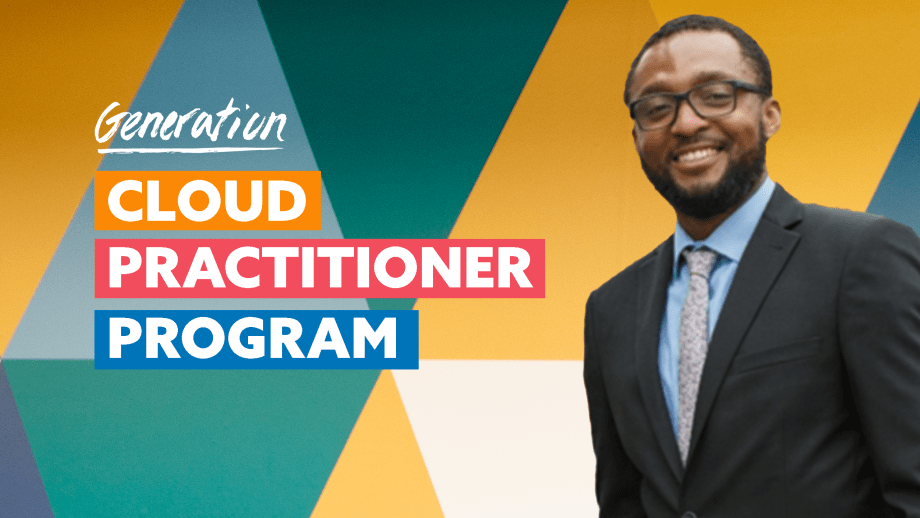 Meet Steven, Finding a Career Match
On paper, Steven Nwachukwu has strong credentials. Born and raised in Nigeria, Steven earned a bachelor's degree in chemistry and a master's degree in project management. Despite his qualifications, Steven faced challenges breaking into corporate America but was eager to find his path to success.
"Moving to the United States was a struggle for me," Steven recalls. "My bachelor's was from Africa. My master's was from the U.K. Although I had my degree evaluated at the United States level, it was still very difficult for me to get a job. I interviewed for a lot of positions. Most of the time, it felt like it was promising but I never got the job. I found myself in odd jobs. I was working at Walmart as a cashier and working in a warehouse."
Time for a Change
Even after Steven landed a new position at a digital services firm, he knew he had not reached his potential.
"I was still very underpaid and very frustrated. With what I was making, I couldn't really take care of myself or support my family in Africa. I thought, 'How can I move to a career that is sustainable? I don't mind starting from the bottom," he said.
Next Stop: The Cloud
Steven researched the technology sector and developed a deep interest. When he heard about Generation's cloud support training in partnership with Dallas College, it sounded like the perfect opportunity to launch his career. He began Generation's 12-week intensive course. After graduation, he earned an Amazon Web Services (AWS) Cloud Practitioner certification and says the opportunity was invaluable.
"Generation has been a door opener. I don't have a background whatsoever in IT. It gave me an opportunity to learn a new trade and to interview with prospective employers. It gave me the tools, resources, and support I needed to transition from where I was to where I am right now."
Landing a Dream Opportunity
After graduation, Steven attended a Generation career fair where he impressed the representatives from Onica, a cloud-native consulting and managed services company, recently acquired by Rackspace. After several rounds of interviews, Steven was ecstatic to be hired full-time as a cloud engineer. In this role, he puts his Generation training to good use.
"I'm doing a lot of things — from software development, to building infrastructures in the cloud, to monitoring infrastructures, to securing infrastructures. I'm doing everything related to the cloud, basically."
Continued Persistence
Steven knows the journey is not over and requires ongoing dedication and persistence. He took advantage of resources, instructional office hours provided by Generation after graduation, and self-study resources he found independently.
"Most of the people who are hired in my company usually have at a least a minimum of five years experience. Most of them don't know my background, so from day one I hit the ground running. I was working with professionals that already have years of experience. It's been challenging trying to come up to speed, but so far I've had one of the best managers who's guided me. It's not been easy. I study and I've been learning on the job. It's been an awesome ride. This is the time for me to invest in myself."
A Big Payoff
Today, Steven puts his project management background and new technical skills to good use. His pay is now six times that of his last job but the most exciting part, he says, is that he's found a career he loves.
"At the end of the day, when I get things done, I feel joy. I have a career that will never be redundant. Now I am able to support my family," says Steven. "My family is happy for me. They are comfortable, and I am comfortable as well. I don't have to stress anymore."