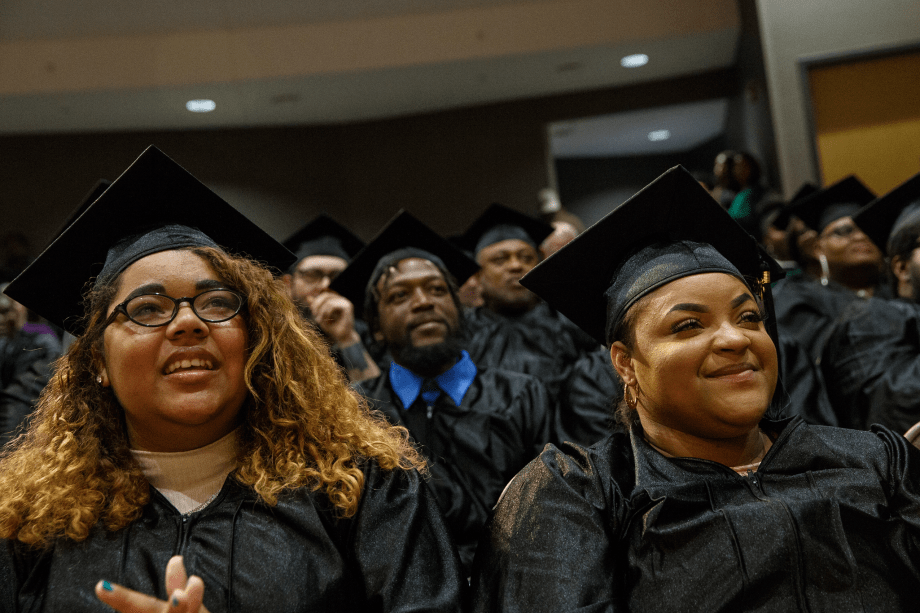 LETTER FROM CEO, SEAN SEGAL (August 31, 2020)
"Do, or do not. There is no try." – Yoda
It's hard to imagine in a world deep in crisis like ours, that an organization like Generation can be reborn. But we imagined it. It's hard to imagine as we wake up to news every day that there can be light. We saw the light. It's hard to imagine the impossible task we and many others around the country and world face to help train retrain and upskill millions of unemployed Americans. I'm here to tell you, Generation USA accepts the challenge.  
Today, Generation USA is announcing a new journey, embarking on an ambitious and enterprising growth plan. By 2030, we have committed to train 500,000 unemployed or underemployed individuals in the U.S. 
In the fall of 2020, we will launch four new, fully-online programs — Digital Marketing Analyst, Jr. Cloud Practitioner, Jr. Web Developer, and IT Help Desk Technician —  in four cities — Seattle, Miami, DC, and Dallas — all online. Before the end of the year, we will launch six more programs across the country. In partnership with public health agencies, we will also launch a new Contract Tracer program to support the continued efforts of Generation to fight the pandemic. In cities we've supported since our inception, we will continue to run high-touch, high-intervention programs, supporting local communities. Our goal is to learn and then dramatically increase our capacity to train, at scale. Lastly, we will partner with community colleges and universities, funders, partners, and employers around the country to achieve our goal. 
Our new program delivery model will incorporate three pillars: 
TRAINING ACCELERATOR. Technology-focused, at speed and scale. Generation Training Accelerator programs partner with educational institutions and offer learner outcomes such as apprenticeships, internships, continuing education, or full-time employment.   
RISING TALENT. Rising Talent programs offer students training who might need extra support and one-on-one guidance. Programs are led by Generation instructors, mentors, and program coordinators.
POWERED BY GENERATION. Programs powered by Generation use our customized curriculum and methodology in partnership with other non-profit organizations or educational institutions.
Our mission remains steadfast. Entering a Generation program is not simply taking a course online — it's participating and belonging to a community of support.  Our top-notch global curriculum team, composed of long-time educators and experts, have learned over the past few months what makes a Generation classroom different, special, and how to do that well online in a new world that requires us to think differently about our classrooms. 
We are actively transferring the way learners acquire new knowledge to online methods through videos, readings, and guided experiences. The teacher now becomes the shepherd, rather than the sage who delivers the content. The instructor walks alongside the learner to ensure skills are mastered, to integrate our behavioral, skills, and mindsets, review practice activities, and to set the stage for the transition to internships, continuing education, apprenticeships, or full-time employment after the program. These pieces were, of course, all a part of our instructor's work before the pandemic, but now it is their True North with our expert curriculum team as their compass. 
We have also started to incorporate the challenging task of fostering community and deep connections in a remote world. Connection is the hallmark of Generation's programs and at the heart of our work. We know our students will not succeed without it. If they could, they'd simply take a MOOC on their own and land a job. So, we've created team projects, small group experiences, open lines of communication between instructors and students, while infusing career coaching and mentorship in new ways.  
Moreover, the deep connections formed on our team – and between our team and learners – are the kind that forms when the purpose behind the work is bigger than any one of us.
I'm aware of the hubris it takes to think our plan will be the one to move the needle.  What gives me faith is the Generation USA team. We're a diverse staff of 70 individuals, over 75% who identify as people of color. We come from the same diverse backgrounds as the students we seek to serve. 
No one person and no one organization can eradicate the disparities that exist in the U.S. But I'm convinced that our team can partner with each of you, and many others, to ensure a meaningful career and sustained well-being for every person, no matter where they were born.
Not just for this generation, but for generations to come. 
In service,
Sean Segal
Generation USA CEO