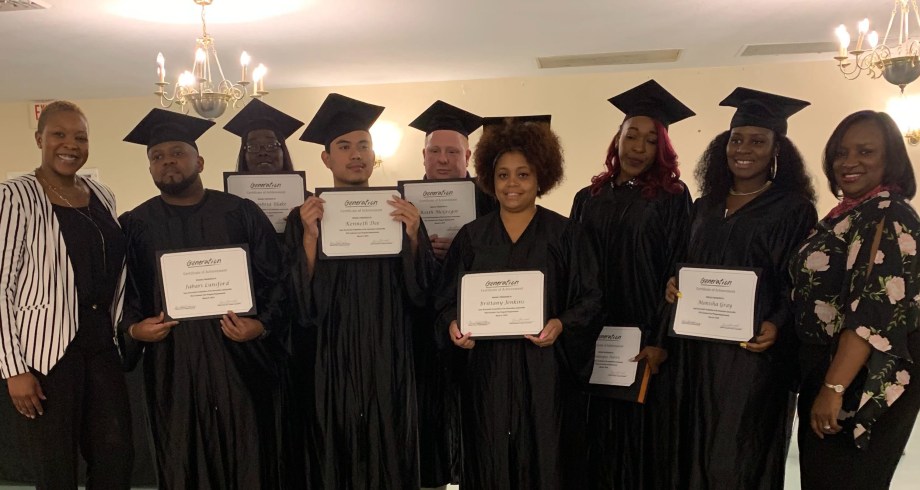 Jacksonville Customer Care Students Graduate and Serve Together
Dr. Latisha Reeves-Henry has seen hundreds of students graduate from Generation programs in Jacksonville. She has attended countless graduations, each filled with proud families and excited graduates. But when class began for the eighth cohort of the Jacksonville Customer Care program, she knew that she had a special group of students.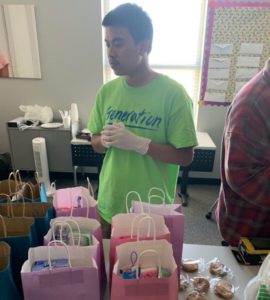 'They were a very lively bunch," said Reeves-Henry, with a laugh. "You could tell they were motivated in those first days. Each student really took to heart all of the skills and mindsets and started to utilize them very early on."
The Customer Care program is a five-week, intensive employment program that combines the technical skills needed to succeed in a customer service environment with the soft skills that allow a student to move from job applicant to successful employee.
Students attended daily classes and lessons included hands-on sessions and role plays. For Dominique, these interactive learning opportunities helped her improve her interview skills.
"Before Generation, I had taken other classes, but I needed help getting things started with interviewing and looking for jobs."
As class continued, the Generation staff noticed the close bonds that the cohort was forming. "They bonded really well and offered support as a group," said Reeves-Henry. "We had a student who was a singer and the class went to support him on Thursday nights, three weeks in a row."
When it came time to plan for graduation and job interviews, the group began talking about a way for them to work together and do something for the Jacksonville community. Dominique previously organized service projects including distributing food and supplies to the homeless. She suggested the idea to her classmates, and together they began to plan for a service event the day after graduation.
Working Together, Looking Ahead
With Dominique's leadership, the cohort pooled their money and bought supplies for bag lunches and hygiene kits. The space that had been their classroom for the past five weeks was transformed into an assembly line of snacks, toiletries, and socks. Dominique estimates that they put together almost 100 bags the morning after graduation before driving downtown to distribute them to Jacksonville residents in need.
"They organized this all on their own, and they're planning to keep it going," said Reeves-Henry.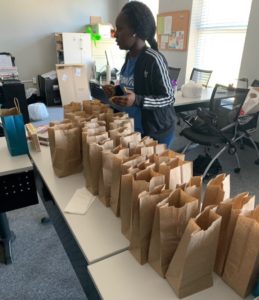 Indeed, Dominique is already working with her fellow graduates to confirm future service projects. But now, there are new scheduling challenges to contend with, like new jobs and responsibilities.
Since graduating, Dominique began working with local employer, Enhanced Resource Centers (ERC), as a customer service representative. She learned about ERC when the company delivered a presentation during class. Afterwards, their team invited the students to an upcoming hiring event. Dominique applied the interviewing and customer service skills she'd been learning and had a great experience at the event. "I felt like I could ask questions," she said. "I'm excited, it feels like a good fit for me."
When she looks back on the skills she's gained and the community she has formed with fellow Generation alumni, Dominique is happy that she took a chance on Generation. "This is an opportunity I never expected."