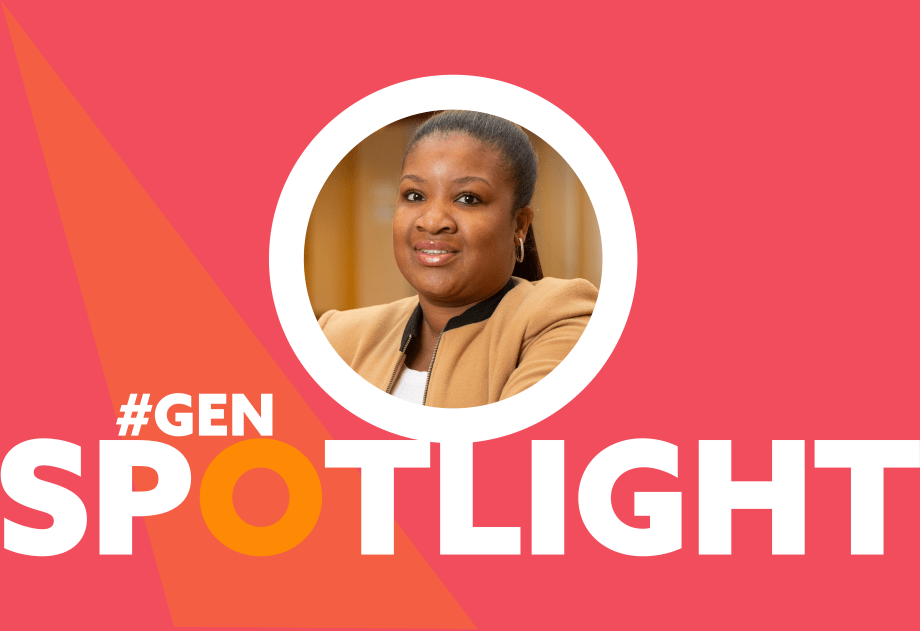 GenSpotlight: Dr. Tosha Briscoe, Enrollment Coordinator
A Movement of Intellectual Insurgency
How Americans can embrace an effort to transform race relations through history
Black History Month is reserved to commemorate the significant contributions made by people of African descent. Moreover, this annual celebration calls for America (and the world) to center its focus around the binding thread that creates the quilt of a uniquely diverse culture. Highlighting the influence and impact of a marginalized group of people demands thought—a pause in the busy lives of Americans—a pause that requires society to move African Americans from the margins to center. This theoretical shift positions African Americans in a place of equality, a place that recognizes the advancements, inventions, and innovations used to fertilize the rich soil of a country that now summons for diversity, equity, and inclusion.
In 1926, Carter G. Woodson and members of the Association for the Study of African American Life History (ASALH) enlightened the U.S. with the introduction of "Negro History Week." This week was symbolic for two reasons—it was the same week of the birthday President Abraham Lincoln and Frederick Douglass, an escaped enslaved African and prominent activist of the abolitionist movement. Woodson's intent was to expand the celebration from simply focusing on two men, to a celebration that highlights an entire race of countless African American men and women who had contributed to the advancement of human civilization. Embraced by national politicians, city officials, educators, and the public at large, Woodson and ASALH scrambled to meet the demand of providing information such as study material like pictures, lessons for teachers, plays for historical performances, and posters containing important dates and people. As time progressed, America took a new form that was shaped by the Civil Rights Movement, birthing Freedom Schools, which incorporated Black history into the curriculum to advance social change through a progressive curriculum designed to prepare disenfranchised African Americans to become active political actors such as voters, elected officials, and organizers.
By the late 1960s, the rich legacy of African Americans had so permeated the soil that Negro History Week grew to Black History Month. While Black History Month underscores African American contributions and offers a cultural spotlight, it does not completely bridge the gap of the racial divide in America. Perhaps if Americans become far more intentional about including African American history in American history, this divide could lessen. This requires a collective effort of social responsibility, incorporating a movement of intellectual insurgency, part of a larger effort to transform race relations. So, if you read that last sentence with conviction, then you too have a call to action—this call to action necessitates that you become intentional about seeing African American history as American history.
This month, I encourage you to find research on topics that conveniently circumvent African Americans and share this information with others. Or perhaps you can challenge those who intentionally ignore inclusivity. Remember, as Albert Einstein famously said, "we can't solve problems by using the same kind of thinking we used when we created them."
Dr. Tosha Briscoe is a native of Chicago, IL where she attended DePaul University to obtain a bachelor's in Business Administration (2005) and a double master's in Liberal Studies and Women/Gendered Studies (2009). Shortly after the completion of the master's, she moved to Atlanta, GA where she completed a dual Ph.D. in English and African American studies from Clark Atlanta University. As a field of research, she is interested in 18th century slave narratives and their influence on neo-slave narratives, which include political memoirs published by imprisoned African Americans. Dr. Briscoe's passion to dismantle racial and gender biases led her to earn a graduate certificate in Fostering Diversity, Equity, and Inclusion from Yale University. She's had the distinct pleasure teaching as a college professor, while working as Enrollment Coordinator for Generation USA.
Check out our other Black voices and talents in our Generation community!