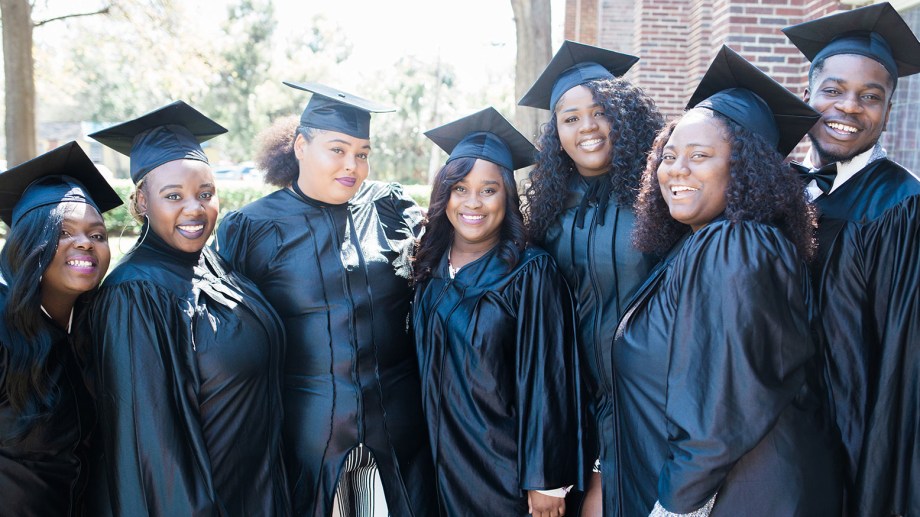 Generation USA: Where Women Dare to be Powerful
Honoring International Women's Day
"When I dare to be powerful, to use my strength in the service of vision, then it becomes less and less important whether I am afraid," -Audre Lorde
At Generation USA, women lead. They represent more than 71 percent of all staff and make up 82 percent of the organization's leadership roles. These female leaders shape programs that connect job seekers with the skills, support, and opportunities needed to launch a career. More than 50 percent of Generation students across the U.S. are women and more than half of these students have dependents.
Often, women face career barriers, like child care, family responsibilities, and the cost of training to gain skills and earn certifications. Generation USA is committed to removing these barriers, offering free training that's paired with mentorship and a supportive community.
"Generation imparts practical life skills and concrete technical skills that position women to be successful in a variety of high demand career fields," said Tameka Logan, Generation USA program lead.
More than 1,200 women have graduated from a Generation program in the U.S. Each has her own unique story of how she connected with the Generation community and how her career has flourished since graduation. In celebration of International Women's Day, we're highlighting two stories of Generation USA graduates who dared to be powerful.
Mary
"With Generation, it gave me that belief in myself. I've always noticed everyone I've met believes in me, but I didn't believe in myself enough to keep going."
Mary was struggling with self-confidence after losing her job cleaning trains and train stations. She had excellent people skills, unwavering persistence in the face of challenges, and she knew that a better career was out there. But she didn't know what path was the right fit for her.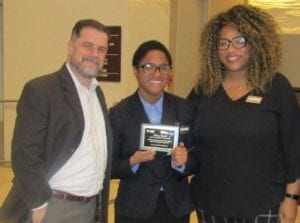 The Generation Dallas team believed in Mary from the start when she applied for the customer service supervisor program. Her instructors and mentors worked with her and her fellow students to develop technical and soft skills that would help them be competitive candidates for supervisory roles in retail and hospitality. Every day in class, they engaged in role plays about customer service, worked on resume and interview skills, and practiced sales tactics in real-world situations.
By graduation, Mary's confidence had soared. She applied for a front desk associate role at the Hilton Garden Inn, Dallas after Senior Human Resources Manager, Rahim Saafir, visited her class. Immediately, he saw Mary's abilities and her warm, inviting personality, and Mary became his first Generation USA hire.
"She is amazing. Truly amazing," he said. "Great things are coming from that young lady."
This January, she was awarded Associate of the Month and she continues to be a valued member of the Hilton Garden Inn staff. Mary hopes to continue her career in hospitality. Her goal is to rise through the ranks to eventually become a general manager of a hotel.
Taneeisha
"I wake up in the morning and I'm glad I took that risk—the opportunity—to further my career."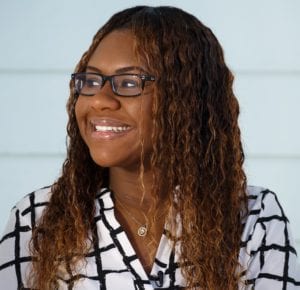 Taneeisha found Generation USA after an impending layoff pushed her to change careers and pursue a lifelong dream of working in technology. Before the program, job postings for IT roles were out of reach for Taneeisha because they required certifications that were costly to obtain.
She enrolled in the Jacksonville IT help desk technician program, and from day one, she had the support she needed to turn her enthusiasm for technology into a career with room for growth.
Her instructors and mentors encouraged her to step outside her comfort zone, especially in sessions that developed soft skills and mindsets.
"We did a lot of team-building activities that could make you uncomfortable, but the ultimate goal was to learn how to get along with others," said Taneeisha.
Today, she is working as a full-time software tester for Sportsmedia Technology in Jacksonville and looks forward to seeing where her training and skills can take her. Eventually, Taneeisha hopes to become a software developer building apps for people with busy lives who are always on the go.