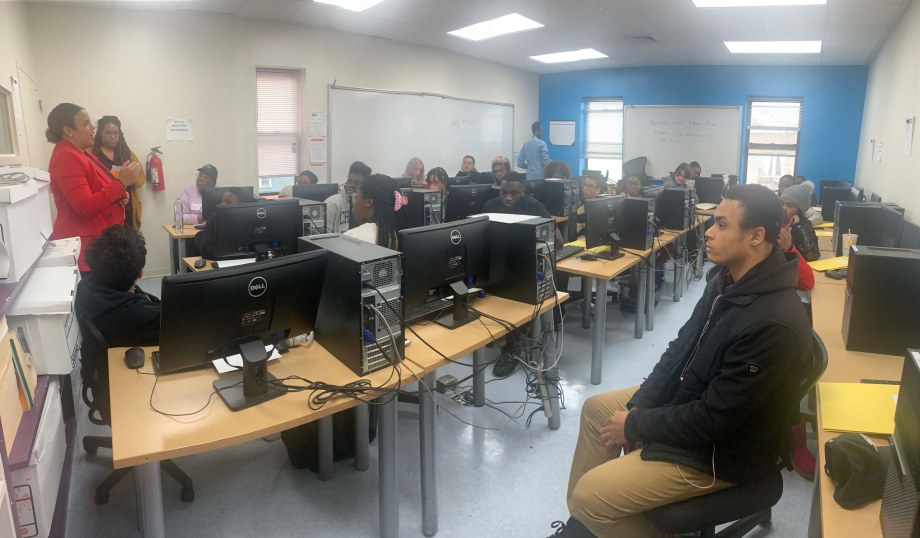 Generation and Brooklyn-based Opportunities for a Better Tomorrow Launch Digital Marketing training program in NYC
Global non-profit Generation is partnering with Opportunities for a Better Tomorrow (OBT) in New York City to launch a new skills training program for youth and unemployed individuals interested in digital marketing. After completion of the program, students in good standing will earn a paid internship and an opportunity to interview for positions with employer partners. The new digital marketing program is free for students and began on February 3.
"Generation is excited to team up with Opportunities for a Better Tomorrow in this exciting, high-demand field," said Generation U.S. CEO, Sean Segal. "The program is not only free for students but also offers a 250-hour paid internship with local companies, giving youth in Bushwick the support and practical experience they need before they enter the job market."
The partnership will launch a collaborative, experience-based, 20-week program aiming to reach 50 young adults during the pilot phase, designed to develop skilled individuals capable of meeting the continued demand for digital marketers in the New York City area. Part of the program's unique process is to involve potential employers in building the program curriculum, reducing uncertainty about finding individuals with the right skills.
"Linking our participants with employment after program completion is a core component of our work at OBT," said Dr. Liliana Polo-McKenna, CEO of Opportunities for a Better Tomorrow. "We're proud to offer a program that provides individualized support to young people across the New York City community."
Students will learn how to connect a brand with current or prospective customers on digital channels such as search engines, social media, email, and other websites and gain technical skills like content creation and building digital marketing plans. They'll also learn Generation's tested and proven soft-skill training such as tools for stress management and workplace professionalism through direct and hands-on experiences.  Generation instructors and professional mentors provide students with this support to help cultivate professionalism and communication skills. 
This program is funded by the New York City Department of Youth and Community Development Advance & Earn program fund. The next cohort will begin later this year. For more information about the program, please visit, usa.generation.org/nyc.