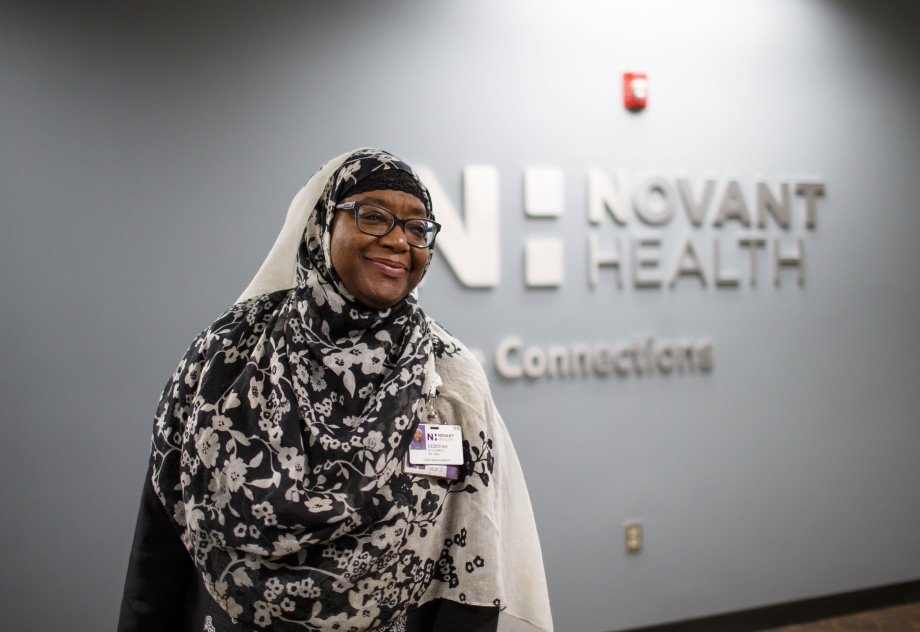 Deborah Muhammad Novant Health
Deborah Muhammad's team at Novant Health is committed to putting patients first. When a patient contacts Novant Health, her Care Connections employees are there to help the patient navigate their care. When a role on the Care Connections team opens up, she knows that she needs employees with exceptional customer service skills and a patient-first mentality.
In 2018, she met with Charlotte business leaders and members of the Generation team to develop a new kind of employment training program for the Charlotte community: a Customer Care Agent program that would give job seekers the skills and mentorship needed to excel in the workplace.
I Know I Can Depend on Them
"It's really wonderful because we know that people will already come with a heightened sense of customer service. This was training that the Generation candidates already had, we didn't need to teach them that. They already knew that."
As an employer partner of Generation, Deborah and the Novant Health team helped to shape the curriculum for the Customer Care Agent program. She shared the skills a program graduate would need to work at Novant Health, and provided the Generation team with real-life examples of scenarios that her team members face on the job.
Deborah's insight and partnership helped Generation tailor the program to make sure that the graduates would be competitive in the job application process. The scenarios that Deborah shared became role-play activities where participants would put their customer service skills to the test when faced with a challenging customer or a patient who was experiencing an issue.
They're Conscientious, They're Kind. They Fit Right In.
"It's an opportunity to get really good employees that will do your team proud. You'll be able to mold them and put them into the positions that they've been trained to do."
Today, four Generation alumni work on Deborah's team and she has seen firsthand how the Generation team used her insights to create a training curriculum that truly met employer needs. Each alumna came to Novant Health with a firm foundation of customer service skills, but it wasn't just their technical skills that made them stand out. According to Deborah, "They have a good work ethic. They participate. They're so happy to be there. It makes a big difference."
Generation programs combine technical training with sessions that develop participants' soft skills, the behaviors and mindsets that successful employees use throughout their careers to be valued members of any team. A Generation classroom models the professionalism of a workplace, with instructors who foster a sense of focused learning and community every day.
Throughout the five-week Customer Care Agent program, Generation works one-on-one with each participant to conduct mock interviews and assist with cover letter and resume writing. Many Generation graduates begin interviewing for new roles while enrolled in the program and nationwide, 70 percent of Generation graduates are employed within 60 days of graduation.
I'm Excited to Know When the Next Group is Coming
When Deborah looks ahead to her team's future, she knows that there will always be a need for talented workers. But record-low unemployment rates can mean fewer qualified applicants when a job is posted. Having Generation's Customer Care Agent program in Charlotte provides a strong pool of job seekers and Deborah is confident that she will continue to interview graduates.
"We know when we interview people from Generation, we know that they've already gone through training. They've got some basic things down that we're going to need. That makes it a whole lot easier for us."
Generation hosts programs in 11 cities across the United States and is always open to new partnerships with employers. If you are an employer interested in working with Generation, please fill out our partnership inquiry form.