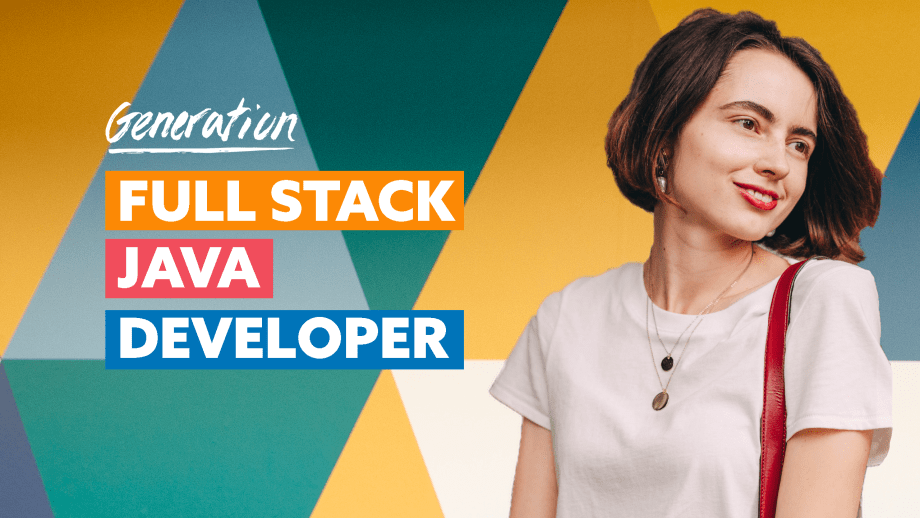 Ekaterina's First Step to a New Career
Ekaterina Lepekhina was navigating her way through an extremely difficult time. She had moved to the United States from Russia because of a relationship, but her marriage had turned abusive. The law degree she had obtained in Russia didn't convey in America, so she needed to find a new career path. And that need became more critical as her marriage fell apart.
Ekaterina had always been interested in technology, so she had decided to work toward a career in that field. The Dallas resident first enrolled in community college to beef up her knowledge of math, taking courses like college algebra, trigonometry, and calculus. Her goal was to enroll in a master's program in computer science, so she took the GRE in December 2020 and applied to the University of Texas at Dallas in February 2021.
In the midst of all of that, she found herself in need of guidance and assistance about both her precarious marital situation and the financial uncertainty that created for her. So she reached out to a women's support organization in Dallas for help. That organization not only offered support related to her marriage but also provided her with information about economic empowerment classes and other educational opportunities. And that was how she first learned about Generation.
"I was shocked that you can get this sort of education for free," she says. "It helps people who are more disadvantaged but who have talent and energy and a desire to work to make their lives better."
Ekaterina graduated from Generation's Dallas-based Junior Full Stack Java Developer program in June 2021. That program taught the 31-year-old many of the technical skills needed to build websites and applications, including HTML and JavaScript, that she could add to her résumé. But for her, it did so much more than that.
"I was happy to have a group of people to communicate with on a daily basis and to have something to occupy my mind with," says Ekaterina. "I learned better how to communicate with people and how to work in a team."
As a new resident of the United States, she says the program also gave her some much-needed understanding about how the American job market works. "Generation gave me great insight into the work culture and hiring processes in the United States," she says. "I got to work with a career coach who helped me with my résumé. I learned how to write a cover letter. With Generation you not only receive help with learning technical skills, but you also get career support."
Her interactions with her classmates and program instructors also gave her a boost when she really needed it. "I was happy to receive a lot of support from my peers once I shared my situation," she says. "Receiving so much support from Generation helped me to understand that it's okay to ask for help and that you can find help if you need it."
Ekaterina got some really good news in April 2021: She was accepted into the computer science master's program at the University of Texas at Dallas. And she got started right away, beginning the program in the summer 2021 semester. She chose the intelligent systems track.
Her time in Generation's Junior Full Stack Java Developer program is an experience she won't soon forget and something she now shares with others. "When I was telling some friends about Generation, it was hard for them to believe that somebody's doing this for free," she says. "But now a friend's husband is already enrolled in the same program I did. And he had never heard about Generation before.
"I'm really thankful to Generation for this great experience," she continues. "I'm thankful for their support and for making me able to believe that I can make my life better."
—
About Citizen Verizon
Citizen Verizon is the company's responsible business plan for economic, environmental and social advancement. Citizen Verizon empowers Verizon to deliver on its mission to move the world forward through action by expanding digital access and resources, protecting the climate, and ensuring people have the skills needed for jobs of the future. Through Citizen Verizon, and the key pillars of Digital Inclusion, Climate Protection and Human Prosperity, the company is committed to providing 10 million youths with digital skills training by 2030, supporting 1 million small businesses with resources to help them thrive in the digital economy by 2030, achieving net-zero emissions in its operations by 2035, and preparing 500,000 individuals for jobs of the future by 2030. Learn more at CitizenVerizon.com.
Verizon and nonprofit organization Generation announced a new multi-year strategic partnership aimed at closing the opportunity gap for American workers and expanding access to digital skills. A commitment of over $44 million from Verizon will significantly increase access to a free, technology-focused career training program to help reskill workers.