Help Us Spread The Word
Student Recruitment Toolkit
Amplify
on social media
Email
your community
Refer
someone you know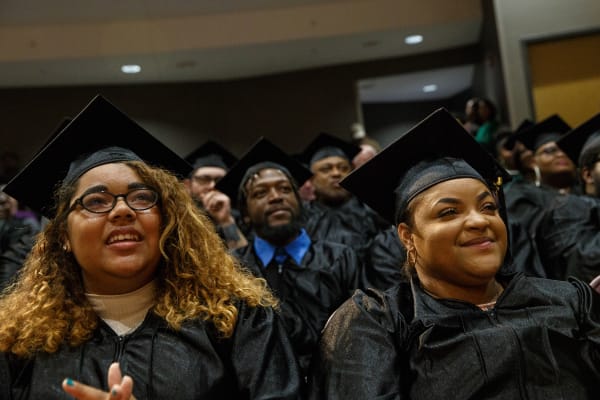 #500K by 2030
It's an ambitious goal. As an important Generation supporter in your community, you're uniquely positioned to help your community and thousands of unemployed and underemployed Americans gain access to free job training.
By 2030 Generation aims to:
Serve 500,000 People
Change 500,000 Lives
Teach 500,000 Students
Launch 500,000 Careers
Help support Generation by sharing the word!
AMPLIFY ON SOCIAL MEDIA
Generation USA posts updates about programs, student stories, and more on our social media channels. We welcome you to share any relevant posts with your social media communities.
You can also use the below digital assets and sample posts to post directly on your social channels.
Digital Assets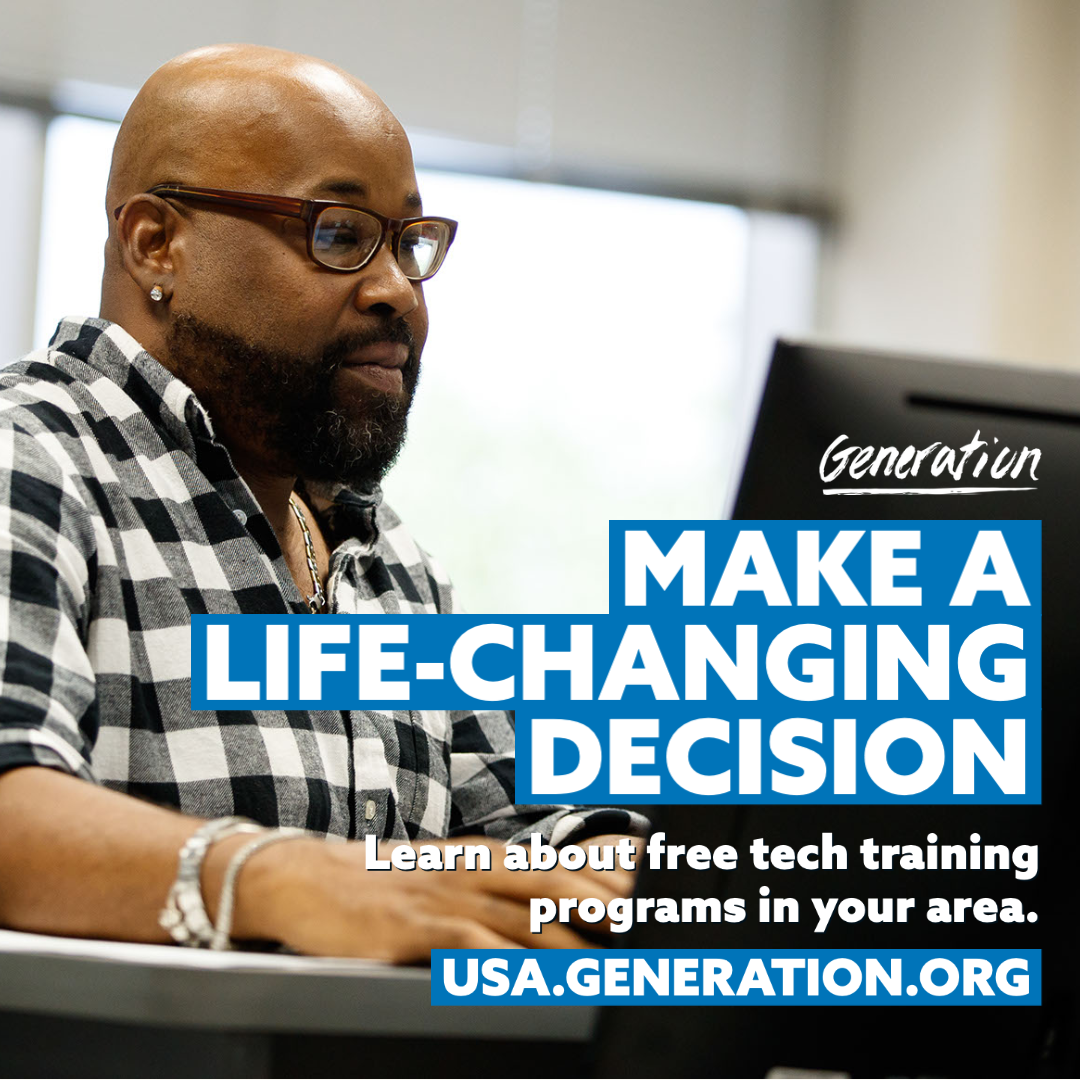 Sample Posts
@GenerationUSA/@GenerationUSA_ is a nonprofit creating pathways to career success by preparing, guiding, and supporting people. Learn more our free tech training opportunities in this area at usa.generation.org. #GenerationWorks
Have you been dreaming about a career in tech? Now's your chance to apply for 100% free, fully online training from @GenerationUSA/@GenerationUSA_. Learn more at usa.generation.org. #GenerationWorks
We're excited to share a free, fully online tech training opportunity with you! @GenerationUSA/@GenerationUSA_ is recruiting for programs in this area. Learn more at usa.generation.org. #GenerationWorks
Click on and download this PDF to send it to your community.
Want a custom referral link included in your PDF to track the amount of applicants you send our way? Contact us to discuss!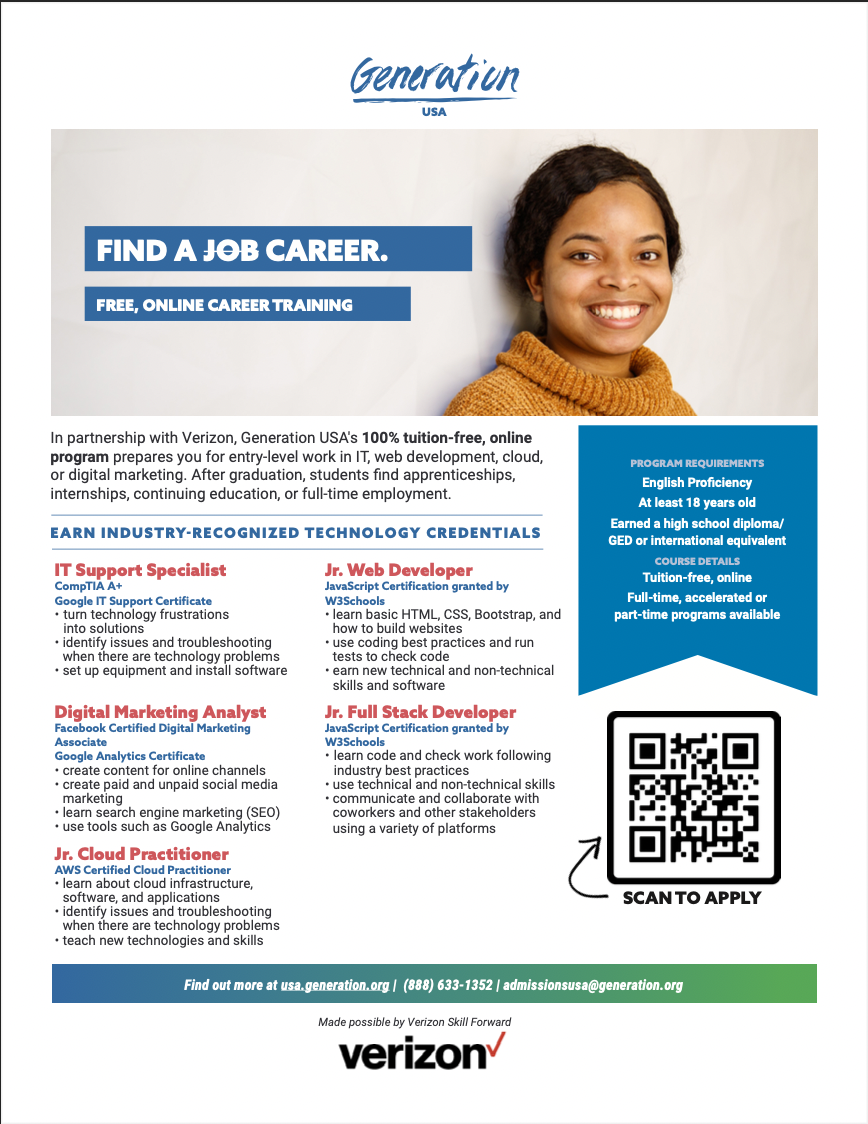 REFER SOMEONE YOU KNOW
Do you know of people in your community that you think would be a great fit for Generation USA program?
You can directly refer people using our referral form.
We'll reach out to them to discuss their interest in programs and help them learn more about the application process.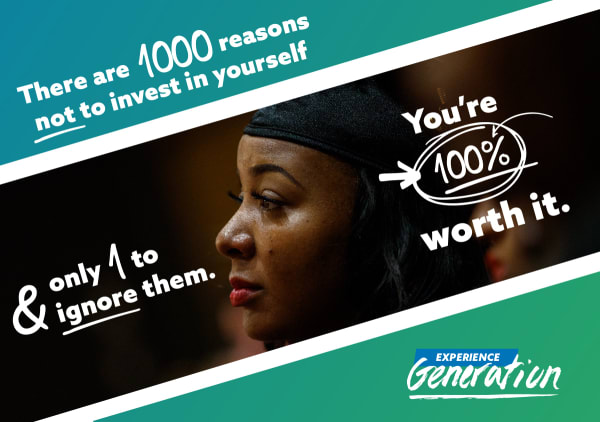 Featured Video
Sneak Peek Into The Generation USA Classroom
Checkout a sample Generation USA Behavior Skills & Mindset lesson to get a feel for how the virtual classroom is run and why these skills are equally as important as the technical skills we teach.
Watch Video