JOIN
Our Admissions team guides you through the process
PREPARE
Free, online programs offer technical and career soft skills
PLACE
Full-time employment, internships or apprenticeships, or continuing your education
SUPPORT
Teachers, professional mentors, and post-graduate support and benefits
LAUNCH A NEW CAREER WITH FREE TRAINING
Generation USA's free, fully online programs teach you technical skills, soft skills, and offers the support you need to succeed. We talk to employers in your area to find out what roles are open. Then, we create a learning experience that uses practical, hands-on learning in an accelerated, online-first format. Our staff provides instructional support and career and life coaching during your program, based on your needs.
After you've successfully completed the program, we'll assist you with the next phase of your career journey by helping you to find full-time employment, internships, apprenticeships, or continuing your education. You'll also be part of a growing alumni network of graduates.
This program is in partnership with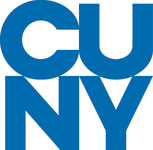 Fill out your application
Professional mentors will guide you every step of the way. And Generation will give you the practical support you need to succeed.
Attend a program
Our cutting-edge programs help you master technical skills through hands-on practice, using the same technology you'll find in real workplaces.
Get placed in a job
More than 84% of our graduates find rewarding, full-time work within 90 days of completing our programs. You can do the same.
Accelerated Programs
Future-focused and fast. Our accelerated programs are typically 10-12 weeks and full-time. These programs partner with local colleges and organizations who help you get to work at an accelerated rate.
Part-Time Programs
Flexible with more on-your-own learning time. Generation's part-time programs focus on giving you flexible classroom options for your busy schedule.
Questions? Reach Out!
The Generation Admissions and Enrollment team look forward to hearing from you and sharing how Generation can help you reach your goals.