Generation Dallas Team Celebrates New Office in Red Bird Community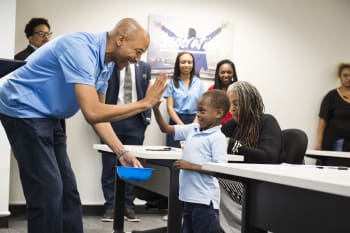 Generation Dallas hosted an open house for community members on May 29. Although severe weather loomed large in the forecast, the Westmoreland Park Building in historic Red Bird glowed with enthusiastic Generation students and alumni, supportive family members, and local partners who shared their excitement for Generation's growing impact in Dallas.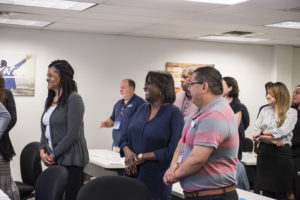 Generation began working in the Dallas community in 2017, offering a Customer Service Supervisor employment program. Supported by the Walmart Foundation and hosted by the Dallas County Community College District (DCCCD), the Customer Service Supervisor program provided a part-time training opportunity for current customer service workers looking to grow their careers and enter management roles.
Generation Dallas began working in Red Bird while developing the Customer Care program supported by the Starbucks Foundation and the Starbucks Community Store in Red Bird. The team was eager to open an office in the Red Bird community to connect with the residents, organizations, and local businesses who are working together to revitalize this neighborhood.
"The Generation Dallas team is thrilled to be a part of the revitalization and growth in the Red Bird community," said Generation Dallas Partnership Engagement Manager Demetra Brown. "Our new office offers the opportunity to better serve the young people of Dallas and deepen our engagement with the local organizations and businesses that are bringing new possibilities to Red Bird."
Since 2017, the organization has expanded its program offerings. In addition to Customer Care and the Customer Service Supervisor program, Generation now offers a Machine Operator program supported by Stanley Black & Decker and a new Cloud Support Engineer program supported by the Bill & Melinda Gates Foundation. Generation works with each graduate on cover letter and resume development, hosts mock interviews and connects graduates with open roles with local employers. More than 100 Generation graduates are living and working in Dallas.
"I am so thrilled that Generation has become a part of the RedBird community," said Peter Brodsky, owner and developer of the Red Bird Mall. "We want everyone in the community to have a place at RedBird and as we work to create a high quality environment where southern Dallas residents can live, work and play, it is important to ensure that community members who are looking to enter or advance in the workforce have access to resources that help them so that. Generation is a key partner in that effort and we welcome them to RedBird."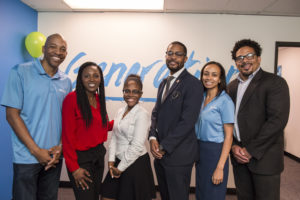 During the event, Generation Dallas staff provided tours of the new office and offered a "mini-class" that previewed the program's interactive, engaging classroom sessions. Among the attendees were several current and prospective Generation students, some of whom were preparing to begin their Generation program in the coming weeks.
"I'm a disabled veteran, and I didn't think a second chance at a career was possible until I connected with Generation," said prospective Generation participant, C.J. "I have customer service experience. I have a degree. But I hit a ceiling. I feel like this will build on my experience and I'm getting ready to go to the next level."
Prospective students who are interested in learning more about Generation programs and career development are encouraged to visit the new Generation office at the Westmoreland Park Building, 7220 South Westmoreland Road, Suite 220. Staff is available to help potential students choose programs and focus their career goals. To read more about Generation Dallas, visit usa.generation.org/dallas.