National
Junior Cloud Practitioner
Kick Start Your Technology Career Today
NO COST
ONLINE
Join our free, fully online 10-week program to jump-start your career in tech as a Jr. Cloud Practitioner.
As part of the Verizon Skill Forward Initiative, Generation USA offers you the opportunity to learn all you need to be successful in a long-term career – from the technical knowledge to the soft skills that will help you achieve your potential. After the program, graduates have the opportunity to explore different learning outcomes like apprenticeships, internships, continuing education, or full-time employment.
This program is part of our Training Accelerator programs. Learn more about the admissions process and support benefits here.
What does a Junior Cloud Practitioner Do?
A Junior Cloud Practitioner performs the coding and software engineering that brings the architect's vision to life. They merge traditional programming skills with specialized knowledge in one or more of the leading cloud platforms' development environments to build, deploy and optimize cloud-based applications.
Is this program right for you?
The Soft Skills
In every job, there are key skills that will help you be successful. We'll help you learn:
The Technical Knowledge
Our Junior Cloud Practitioner (JCP) program is designed to equip learners with the skillsets and expertise they need to succeed:
AWS Cloud Essentials
In this section, you will learn about AWS:
Introduction to AWS
Identify and Access Management
Simple Storage Service
CloudFront
The Elastic Compute Cloud
Load Balancing and Autoscaling
The Relational Database Service
Architecting for the Cloud
Misc Services
Cloud Concepts and Technologies Summaries
Billing and Pricing
Security in the Cloud
The Learning Process
Online Instruction
Introduction to new topics will be covered by instructors and teaching assistants. They will cover topics through a combination of lecture and live coding.
Mentored Exercises
Apply your understanding of these new topics by doing - but don't worry, you'll have access to instructors and teaching assistants if/when you need guidance. On average, 75% of our programs are practice vs. instruction.
Real-World Experience
What good is all this knowledge if you can't apply it? By the end of this program, you will be prepared to complete the AWS Certified Cloud Practitioner Certification.
Materials to Keep Going
Whether you continue your journey with self-study, or take the next steps to pursue a career in web development, we'll give you personalized guidance on how to continue after graduation.
Your Day at a Glance
Schedule Overview
You will participate in several different types of instructional sessions throughout your program that are tailored to help you succeed in work and in life.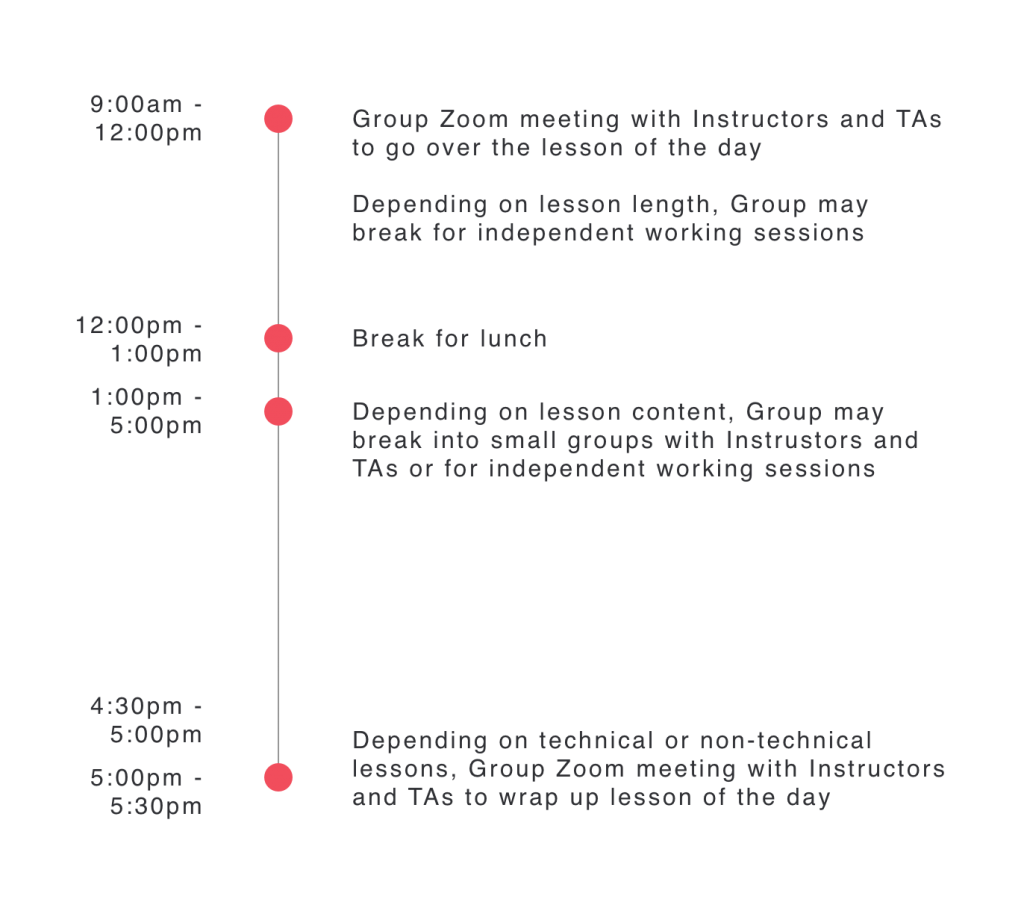 Start Your Generation Journey Today
What You'll Need To Start
No prior technical training or web
development experience is required.
Technology assistance is available to
students who qualify.
When you apply to Generation, you join a community of fellow learners, educators and advisors who are there to cheer you on from the application process through graduation and beyond.
Learner Testimonials
"
Generation has been a door opener. I don't have a background whatsoever in IT. Generation gave me an opportunity to learn a new trade and to interview with prospective employers. It gave me the tools, resources and support I needed to transition from where I was to where I am right now.
"
Steven Nwachukwu
Junior Cloud Practitioner, Dallas Cohort