2019 Generation USA Retreat
Meet Rocky
We are excited to have guest speaker & facilitator Rocky Garza at the retreat!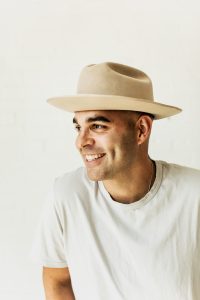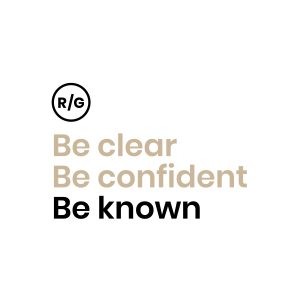 About Rocky (https://rockygarza.com/)
I believe every person wants 3 things at their CORE. We want to know what makes us unique, we want to be affirmed for our uniqueness and we want to use our uniqueness for good. No matter the age, race, gender or socioeconomic level of any person I have had the pleasure of working with, these 3 things have always been true. We all want to BE KNOWN.
Yet, I know first hand how hard it can be to identify what makes us unique on our own. We get caught in insecurities and fears. We look in the mirror and have a hard time seeing what everyone else says they see in us. It can be hard to ask yourself questions you don't have the answer to and most of all, it can make us feel invisible. And I know exactly how that feels.
I spent a large portion of my life trying to get others to notice me, approve of me and tell me that I was valued based on my performance. And no matter how hard I worked or how "special" I thought I was, nothing seemed to change until I took a long hard look at WHO I was and not just WHAT I did. Over the last 15 years, I have walked alongside individuals at Sky Ranch Summer Camp as a director of Summer Camp, sat and supported hundreds on the pastoral staff at Chase Oaks Church and now taken thousands through my Identity Mapping process leading them to have the clearest picture of who they are as individuals they have ever had.
It is time to change your life, transform your team and find out exactly what makes you unique. Over the last 15 years, there is one conviction I have always held, YOU DESERVE TO BE KNOWN.

What To Expect
Session #1 – Be Clear. Be Confident. Be Known.
Let's put action behind what we say we believe, that our people are the most important part of our business. We have high demands for them, and I believe we really want to create change in our organizations. So, give them what they desire most; uninterrupted time to dive into clarity of who they are in order to instill the confidence to show up each day desiring to in be known. When we discover how our brain can work for us and how our values drive us we leave with a personal belief statement that is unique to us.

Session #2 – Be Seen. Be Understood. Be Free.
Two of the scariest words in the workplace can be vulnerability and empathy. For many of us they make us hesitate and if we are honest, a little apprehensive. I believe those two words are the keys to intentional and sustainable leadership, to creating opportunity for inclusion of the person not just the demographic and most of all, to reminding us that we are all, in fact, human. When we discover how our ability to see and be seen we create an incredible opportunity to then understand those around. If you want innovation, create space for vulnerability. If you want higher retention, create space for empathy.

Session #3 – Be Durable.
I believe we all want to create something that has a lasting impact. We want to know what we do matters, that it is effective and that it can withstand the test of time. In order to do this, we must be durable. And that means we need a clear path to see ourselves, a directed purpose to engage others, and the foundation to build something that lasts. Our goal is to have each of us take what we have found out about ourselves and what we have learned about your team and put into practice daily in order to build a life that is durable.