2019 Generation USA Retreat
Hotel & Transportation Logistics
On this page, you will find details on Hotel Logistics, Transportation Logistics, Retreat Travel Expense Procedures, the Dress Code and an Out of Office Reminder.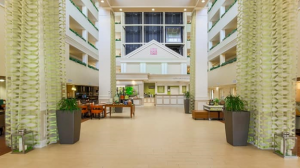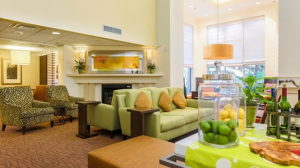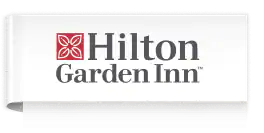 Hilton Garden Inn Dallas/Market Center
2325 North Stemmons Freeway Dallas, Texas 75207
214-634-8200
See hotel website here for more information.

Hilton Garden Inn Market Center is a 4-minute walk from Dallas Market Center, this business hotel with an atrium lobby is less than a 5-mile drive from downtown Dallas and the Sixth Floor Museum at Dealey Plaza.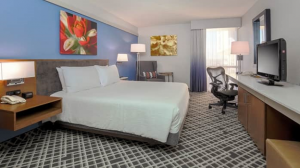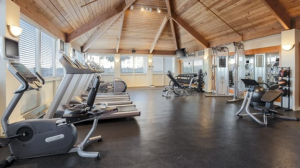 For Arrival on Monday 11/11
Early GenData Training Participants, please go directly from the airport to the Generation Dallas Office located at 7220 S Westmoreland Rd, Dallas, TX 75237.
Josh will be at the Dallas office to let people in. 

If your flight arrives early enough, feel free to get breakfast before or after you get to the office, as long as you are back before lunch is served at 12:30pm.

Since lunch and snacks will be provided during the session, any additional food purchased during this time will be

at your own expense.

Training will begin promptly at 1pm and go until around 5:30pm. 

There will be space in the office to store your luggage while you are in the training. 

Once the training is over you will all head back to the hotel to check into your rooms. 

A dinner has been planned, see evening event page for details.
*Those of you arriving early for other reasons, feel free to head straight to the hotel but know they may not be able to accommodate an early check in. If needed, they will store your luggage for you until your room is available. You are on your own for lunch this day, please see travel expense procedures below for guidance.

For All Arrivals
What to do when you get to the hotel: 
Please go straight to the front desk. Give them your name and let them know that you are here for the

Generation Retreat

. 

Since most of you will be arriving before the usual check in time (3pm) they may not be able to accommodate an early check in. This will depend on room availability. 

If your room is not available, OR if your arrival time does not allow for you to check in before the start of programming, the front desk will store your luggage in a secure room. 

When checking in, you will need to provide the hotel with a credit card.

This should be your personal credit card (not your company AMEX).

It will

ONLY

be used as a hold for incidentals (which you likely will not have.) 

All rooms reserved for the purpose of the retreat will be charged directly to Generation and you will

not

have to worry about expensing this charge. 

Two Exceptions Apply: 

If you are extending your stay for personal reasons and we have already informed the hotel of this, the

extra

room nights will be charged to the personal credit card you give at check in.

If you are extending your stay for work (but not retreat) purposes. In which case you should provide the front desk with the appropriate card at check in (Gen Amex if you have one, personal card to expense later, if not). *The coding for these extra days should be the appropriate project or city-based coding, not the retreat-specific coding mentioned below.
As always, we want to be good financial stewards of Generation funds. Please read the below details carefully and keep cost in mind whenever coordinating rides to the airport, hotel, or evening activities.
Getting To and From the Airport
Since so many are arriving and leaving Dallas around the same time, we have put together a transportation coordination list. If your name is not on the list, it means your arrival/departure times do not coordinate with others. Feel free to arrange your own cab/Uber/Lyft ride.
Please look at the list and coordinate with other as best you can BEFORE the retreat.
Find a group of people with coordinating times and confirm that you will all travel to/from the hotel together.
Make note of their phone numbers so you can get in touch when your flight lands.
Assign someone in your group to be the "ride scheduler." (This will be the person requesting the service and expensing the ride cost.)
For those arriving to Dallas Love Field airport, the hotel offers a free shuttle to and from the airport. Whenever possible, check with the front desk to see if this shuttle is available. Some people are already identified to be transported from the airport to the hotel via shuttled and are identified on the coordination list. Other rideshares to/from DAL should only be booked if the shuttle is not available.
Transportation for Evening Activities
On Tuesday 11/12, we have pre-arranged transportation for the entire group for dinner. Two shuttle buses will be at the hotel to pick us up at 6:30PM and take us to Generation's Birthday Party downtown. Please meet in the lobby no later than 6:25PM. If you miss the shuttle, you will be responsible for getting to the restaurant at your own expense.
Because the remaining evening activities are optional, all other transportation will be coordinate through ride shares. Please coordinate with other as much as possible.
The hotel offers a FREE shuttle service which operates within a 3-mile radius between 6AM and 9:30PM M-F. The shuttle can hold about 10 people and can be coordinated through the front desk. They can answer any questions you may have about distance and availability. If you are planning on traveling within this radius during the evenings, please make this your first choice.
Food
All food during the retreat sessions (not including dinners) have been pre-arranged. You do not need to worry about expensing these meals and any additional food purchased during this time will be at your own expense.
Dinner on Tuesday 11/12 has been pre-arranged and attendance is required. See details on the evening activities page.
All other dinner will be covered by Generation. This includes dinner on Friday evening for those who are still traveling back home at that time.
Whenever possible, please consolidate meal costs onto one check to make expensing easier.
If there is someone in your group who has a company Amex, that should be use as a first choice for payment.
If there is not a company Amex holder in your group, please coordinate putting the meals on one or two cards whenever possible.
The person who's card is charged is responsible for keeping the meal receipts and coding the expense correctly (see below).
You must submit an itemized receipt AND a cc receipt showing tip for all meal expenses. 
Dinners will be covered up to $25 (including tax and tip).
**Any alcohol purchased will be at your own expense and will need to be put on a separate check.
Activities
With the exception of dinner and the Generation Birthday Party on 11/12, all evening activities will be at your own expense.
Transportation
Please follow transportation guidelines listed above. Generation will cover the cost of transportation to dinner and back. Any additional evening transportation will be at your own expense.
Coding
Please code all Generation-covered expenses as seen below. You should not use your normal city/program specific coding for these items. If you have any questions please contact Diani or Dani for clarity.
For Dinners: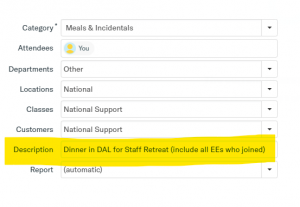 For Ride Shares: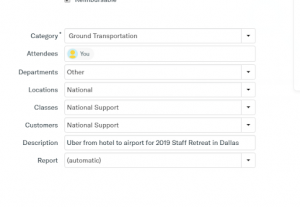 During Retreat Sessions
Business Casual
During Generation Birthday Dinner 11/12
Please wear the retreat shirt you will have received that morning.
All Other Evening Activities
Wear whatever you want! (But remember you are still with your co-workers and managers.)
November is a beautiful month to visit Dallas, Texas. However, since the weather in unpredictable, we encourage you to wear clothing that can be layered.
Don't forget to set an away message on any office voicemails and outlook!
Example:
Hello,
Thank you for your email. I will be out of the office from Monday 11/11 through Friday 11/15 attending our annual Generation Offsite Retreat. I will return Monday 11/18 and look forward to responding to your email then.
If this is urgent, please contact [NAME] at [EMAIL] or [PHONE].
Best,