Greater Washington DC
Restaurant Services Associate
Start your restaurant services career in just three weeks.
Apply Now!
Are you interested in food service, but don't have any experience? Generation's Restaurant Services Associate program prepares you for roles like servers, cashiers, and runners. At the end of the program, graduates are guaranteed a job at Nando's Peri-Peri, an international fast-casual restaurant group that runs more than 1,200 restaurants in 24 countries.
This program is presented in partnership with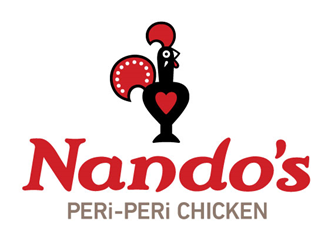 Questions? Reach Out!
The Generation team looks forward to hearing from you.
1616 H. Street NW Suite 820
Washington D. C. 20006
Graduates in good standing are guaranteed a job with
What is a Restaurant Services Associate?
Also called the front of house team, restaurant services associates are the staff members who work directly with restaurant customers. These employees process food orders and payments, deliver food to tables, and can solve a customer problem in a flash.
Skills Earned
Technical Skills
---
We'll help you learn the technical skills with lots of hands-on, interactive sessions. By the end, you'll know how to:
Communicate with customers
Handle food safely
Manage a register and point-of-sales system
Build relationships with customers and employees
Stay motivated on the job
Behavior & Mindsets
---
In every job, there are key skills that will help you be successful. We'll help you learn how to:
Work on a team
Focus on customers
Solve problems
Manage your time
Leadership Opportunity: Become a Cohort Leader
During the second week of class, all students, mentors and instructors vote to select a Cohort Leader who will foster community among students and work closely with the city's Alumni Ambassadors. Cohort Leaders represent Generation behaviors, skills, and mindsets. This person exhibits a high-level of professionalism, engagement with instructional content, and a strong interest in building relationships with fellow classmates. The voluntary Cohort Leader position provides a pathway to becoming an Alumni Ambassador. This position also provides visibility to partners and employers, as well, as national recognition, opportunities and involvement with Generation at a local and national level.
What your journey will look like
1

Step 1

Complete an application.

2

Step 2

Complete Generation's orientation process with Generation staff. Together, we'll make sure you're ready to begin class with the resources you need to succeed.

3

Step 3

Begin your program. Complete all assigned homework and come to class each day ready to learn and engage with your cohort and your instructor.
4

Step 4

As training progresses, you'll work with the Generation team on mock interviews and perfecting your resume.

5

Step 5

Graduate and celebrate your achievement with your friends and family. Generation staff will work with you as you apply for jobs and interview with Generation employer partners.

6

Step 6

Continue to advance your career. Share your successes with the Generation team and stay connected with Generation.
How we prepare you
In a world of employment programs, Generation takes a different approach to help you succeed. Generation instructors and mentors get to know each student and are there with resources, tools, and information if a student encounters a barrier.
Coaching
The instructors and mentors at Generation aren't just teachers, they're coaches who stand by their students through successes and challenges.
Resume Building
The right resume can open the door to new career opportunities. Generation students learn how to create a resume that showcases their skills and experiences.
Interview Rehearsal
By conducting mock interviews, then providing real-time feedback and coaching, the Generation team ensures that all graduates feel confident and prepared to interview.
Ongoing Support
After graduation, mentors and instructors continue to check in with alums, providing support with the job search and advice for continued success.
Ongoing benefits of Generation
A Trusted Network
Continued contact with the alumni network
Events
Events and workshops to help you keep growing
Give Back
Become a mentor to help others
Support
Troubleshoot your job challenges